Discover our new documentation website!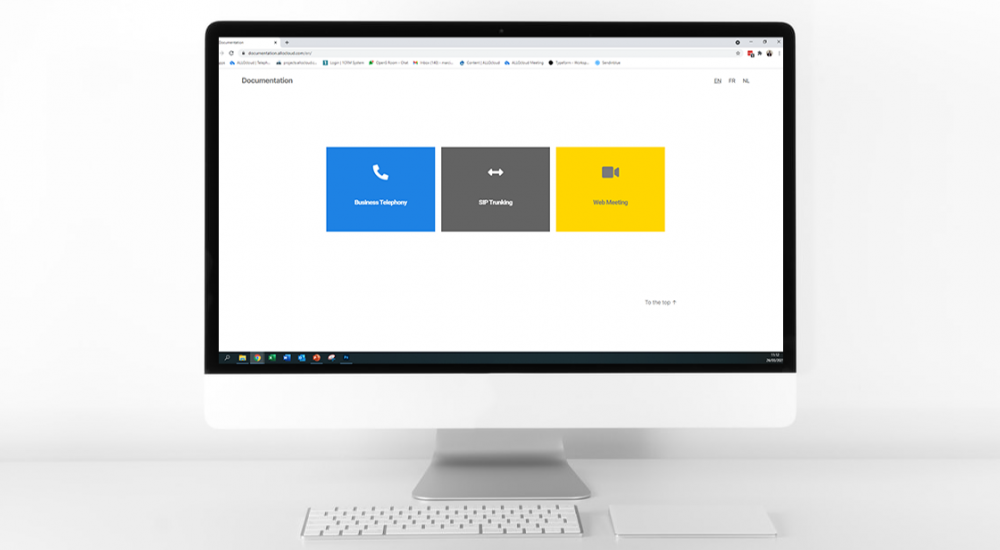 Thursday, April 29, 2021 - 11:44
We are excited to announce the launch of our new documentation website! Our goal with this updated documentation website is to provide our Partners and Clients an easier way to navigate through our documents.
 
The website features a newly refreshed look, improved navigation and features which will make your overall experience run more smoothly. The new interface also allows you to navigate easier through the documentation and is more user-friendly.
Visit our new documentation website

New menu interface
The new menu page has been made to easily gain access to topics you're looking for. From User documentation to integrations and security, all can be found in a blink of an eye. Each tab has been subcategorised in order to make your search more smooth.

The menu of each categorie has been divided by role (User, Administrator, Supervisor, Developer) for a more user friendly experience.
On the business telephony page, the 'User' tab can be found in English, French and Dutch. As for now, the tabs 'Admin', 'Supervisor' and 'Developer' can only be found in English.