Our services for Large Companies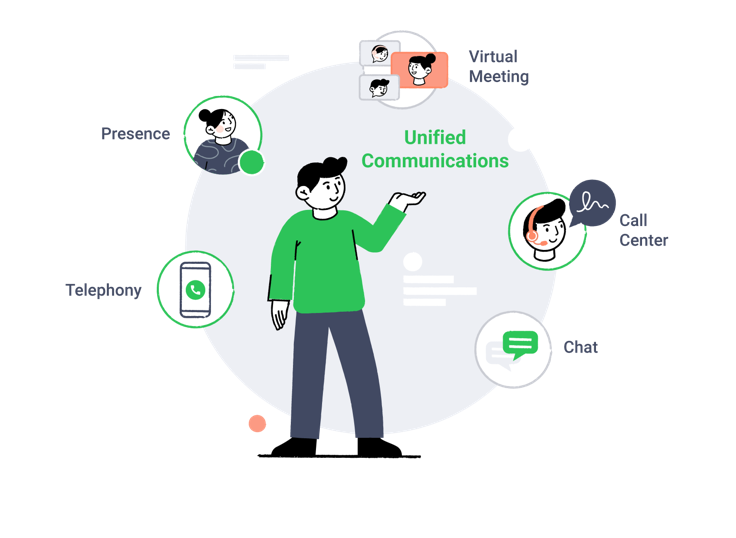 Our flexible solutions for large companies.

We have designed a flexible Unified Communications platform for large companies (more than 100 employees). Our platform combines telephony, instant messaging, virtual meetings and call center into a single interface. We also offer additional services to help our customers quickly implement a call center or customer support service.
Large and growing players need the right conditions to grow. It is with all these challenges for large companies in mind that we have developed our services for you.  
Our services for you.
Unified Communications is a solution that combines corporate telephony, virtual meetings, instant messaging (business chat) and call center into one single application. It's a scalable, reliable and secure service.
The Call Center Pro solution is a set of add-on services that give you additional PBX functionalities and rich insights to improve your call center's workflow and increase customer satisfaction.
Our main strengths for big players.

Scalability
We are able to handle large amounts of traffic and operate seamlessly across multiple sites. Our services are scalable, so we can meet your needs as you expand. You can easily manage your users, licences and costs in one interface. With a single provider for different European regions, you can reduce administrative tasks enormously. One supplier means one contract, consolidated billing and a clear overview.
Reliability
A solution you can rely on. Our services maintain a consistent uptime over 99.98% thanks to geo-redundant data centers and ISO 27001 certification. In order to support the criticality of our customer's businesses, we offer several levels of SLA (Service Level Agreement).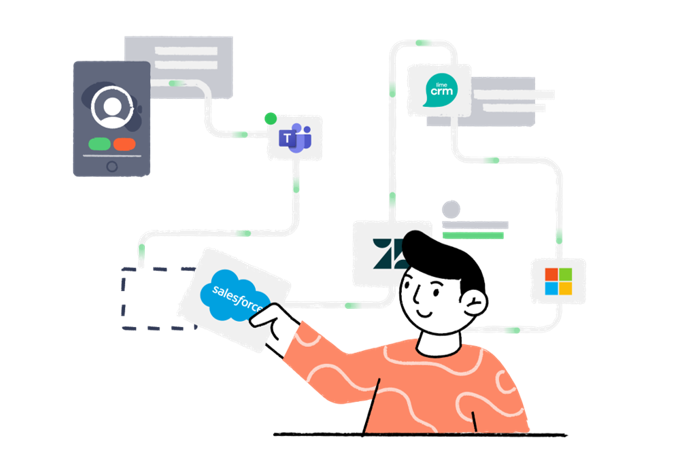 Security
Traffic streams are encrypted for maximum confidentiality. All personal data, including recorded calls, is handled in accordance with GDPR.
Integrations
By integrating our platform with your preferred business software, whether it is CRM, analytics (Power BI, etc.) or Microsoft Teams, you improve the efficiency of your employees and allow them to focus on the customer instead of switching between tools. Get all the information and telephony features you need in your business software and optimize your daily tasks, while saving time.