Become an ALLOcloud Certified Reseller
Offer high quality service to your customers.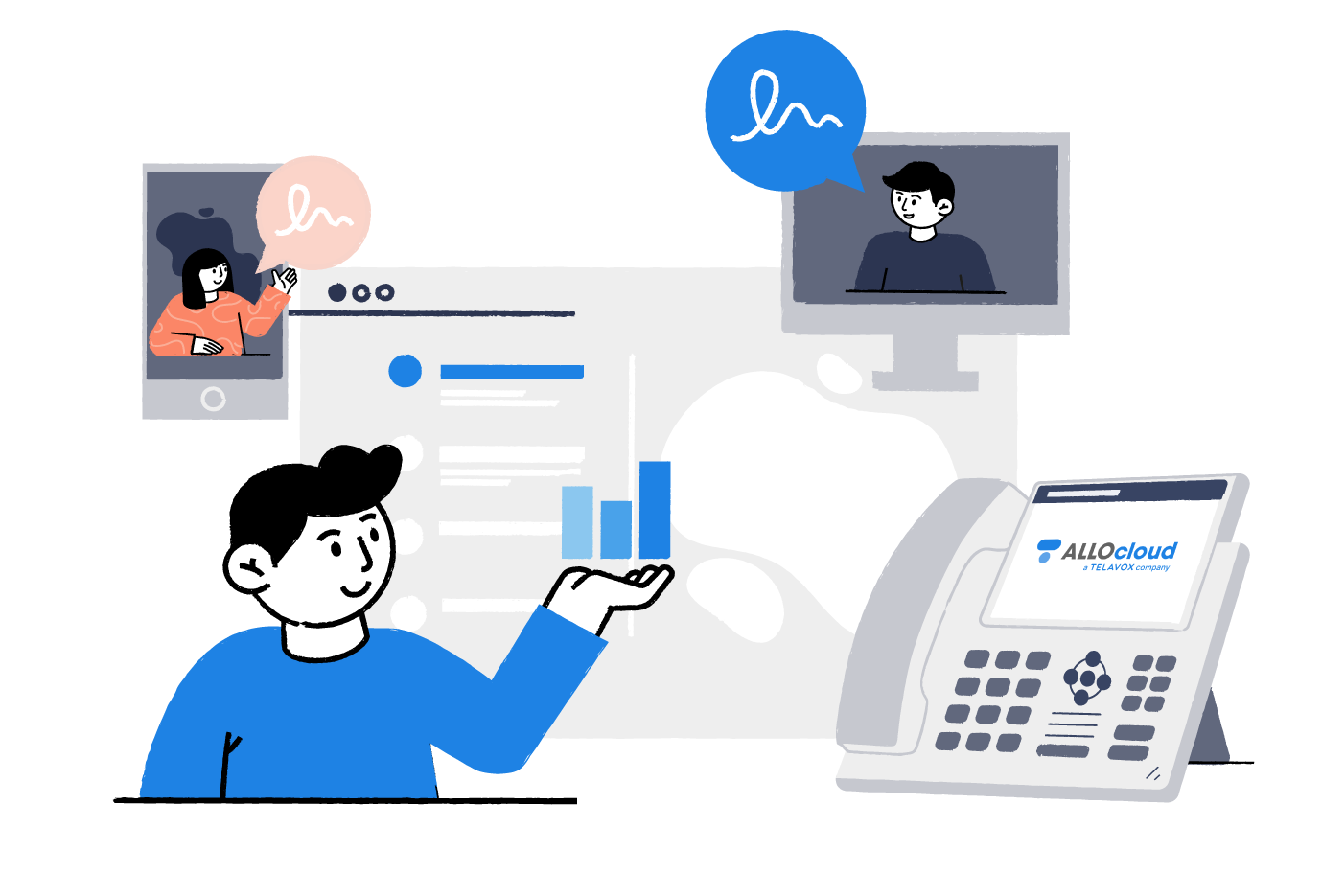 If you are looking to expand your offerings and build expertise in cloud telephony, becoming our Partner is your best shot. Whether your expertise is telecommunications, collaboration tools or IT services - if you want to grow your business, we are here to help.
With 14+ years of experience in cloud telephony and collaboration tools, ALLOcloud is your best way to go. Have access to experts and support to guide you throughout the process and receive outstanding margin from one-shot (from installation, hardware and bound services) and recurring (from unbound services).
80% of our business is done by our Partners, making them our most important factor of existing. We take care and nurture all Partners, always keeping them in direct contact, if needed.

Sectors we welcome:
Information technology and services
Computer services
Consultants
Telecom integrators
Software and system integrators
Security
Print
Service desk
Infrastructure
and more
About you
Are you the perfect fit?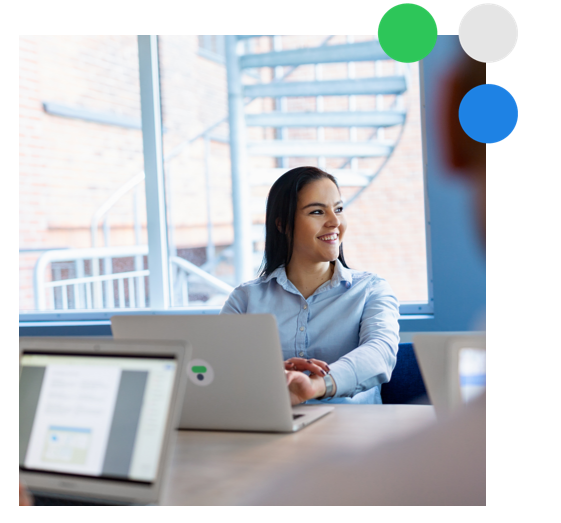 Our Reseller program is for value-added resellers in the telecoms, IT, print, service desk, infrastructure, security (and many more) looking to expand their product portfolio with a scalable and flexible UCaaS solution. If you are always looking for new ways to enhance your business with smart and inventive tools, you're at the right place.
You might be offering customers a cloud PBX solution, but are not 100% satisfied with the choice. Or, you still offer on-prem PBX systems only, frustrated by high running costs, poor flexibility, and a limited feature set. Yet, you might be reluctant to upgrade your customers because it's not yet reached the end of its lifecycle.
The digital transformation has completely changed how and where we communicate. Companies look for a reliable solution that brings together all their different channels and communication services to keep up with future demands. ALLOcloud provides the Telavox UCaaS (Unified Communication as a Service) solution that unites corporate telephony, PBX, instant messaging, virtual meetings, and contact center in a single application. 
Add the UCaaS product to your portfolio and help shape business communication of the future.
Key benefits
Advantages to get you to the next level.
 

Attractive commissions & margins
Earn a generous recurring commission for all the plans your client purchases. If they add more users or upgrade their plan, you'll be compensated for that as well. Have steady revenue streams while giving end users value for their money. Receive outstanding margin: one-shot (from installation & hardware) and recurring (from service, numbers, traffic).

No billing surprises
We offer all tools to facilitate your invoicing towards the end customers. The simplified packaging results in easy billing. 

Scale your business
We always support the growth of our Resellers with extra benefits, higher margins, etc. Scale your business up or down, however and whenever you like. Our flexible licenses are a great asset.

Easy pricing and packaging
We use flexible licenses – instead of subscriptions – that include everything you need. No expensive add-ons nor hidden costs. Transparent packaging from day one. Makes life easier for you and your customers.

Self-provisioning
A complete self-provisioning portal allows you to get customers live within hours. Support hours will decrease but not the support revenue.

Proprietary tech
Our platform is a proprietary platform that is developed in-house and supported by over 90 developers, unlike other vendors who simply add a layer on someone else's tech and have little ability to innovate. This gives us the power to constantly innovate our own product. Features and integrations are being regularly released or updated, your customers benefit from always an up-to-date platform with no additional costs or long waiting time.

In-app purchases for the customer
Customers purchase add-ons in the app, all on their won. That way, you as a Reseller can make money in your sleep!

Amplify your brand
Marketing materials are available for all Resellers as part of the Reseller brand. Content for your website and social networks, videos and pre-made flyers are all at your disposal.
Our onboarding program
We'll give you the knowledge, skills and guide you through the process to help grow your business.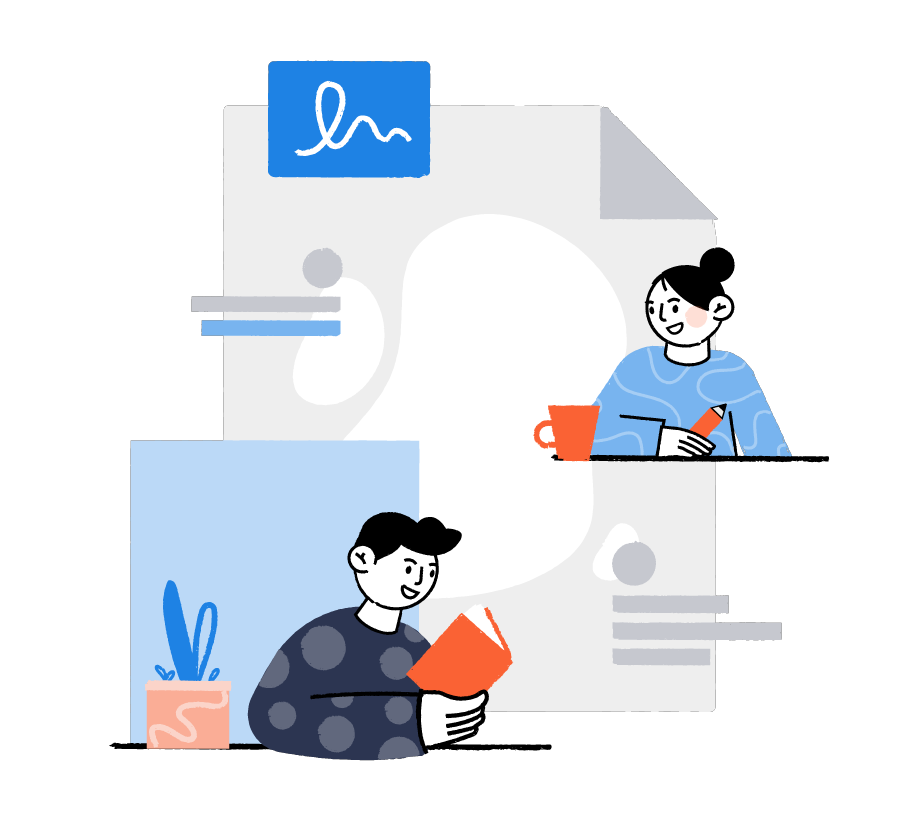 Knowledge
Gain knowledge on all things necessary to reach your goals and broaden your expertise. Learn all about UCaaS, how to gain competitive advantages and add business-boosting services.

Skills
We provide you with the necessary skills and tools to grow your business. Skill elements include value selling, service and support, and joint strategic account planning. Marketing material, product training, easy invoicing, technical support - all at your disposal.

Process
Receive support all throughout the process. A dedicated Partner Manager will provide any information and support. We can also join the first calls, product demonstrations and conversations and coach you on our best practices. Or just be available for technical questions.
Top-class Partner support
As one of our Resellers, you get a personal Partner Sales Manager and technical support.


Helping you along the way
If you want, we can be part of your first conversations and demonstrations to help you along the way. Or we can just be there to answer technical questions. After a sales call, your Partner Sales Manager is there to support you in designing the business.

2nd line - always ready with ultra-fast response time
As a Reseller, you are the one who owns the customer contact. You are the one who sells, provides support, and negotiates new agreements. We own the agreement with the customer and are responsible for 2nd line support in case you need any help or support. In surveys with Resellers, the Partner support is always highly appreciated with top grades.
Frequently asked questions
The biggest and most common questions about being a Reseller - answered.
How long does it take to be fully sales-ready as a new Reseller?
Your ALLOcloud Reseller journey starts as soon as we have agreed on a partnership. Training takes up to 2 weeks and covers both commercial and technical aspects of selling and understanding the product. 

What about commissions or margins?
Commissions are credited every month. Receive outstanding recurring margin from unbound services.

Is there support for Resellers end-customers?
As a Reseller we offer you second line support.
 
Can you get marketing support towards end-customers?
Marketing materials are available for use for each reseller under our Reseller branding. Content for your website and social media, videos, pre-made phrases and leaflets are all at your disposal.
Is the solution applicable for both small and big sized companies?
Our solution works very well for both small and big sized companies. With our services being scalable, you can still provide when your client's companies grows.