ALLOcloud joins the Swedish Telavox family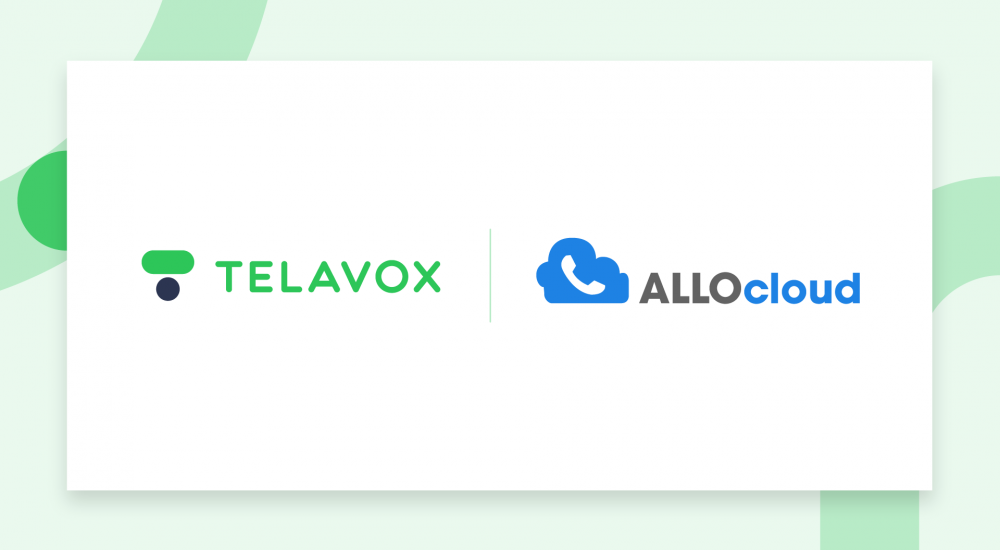 Monday, June 21, 2021 - 15:30
Saintes, June 2021 - Swedish UCaaS company Telavox continues its European expansion journey with a second acquisition this year, after buying Spanish Numintec in March 2021. It has now acquired ALLOcloud, a provider of advanced Cloud communications and Collaboration solutions in Belgium and France – unlocking yet another two new, fast growing markets for the group. Telavox will become the sole shareholder of ALLOcloud.
The objective of the acquisition is to make sure Belgian and French businesses get the best UCaaS (Unified Communication as a Service) and CCaaS (Contact Center as a Service). Many striking similarities yet being complementary makes the ALLOcloud and Telavox family a great fit to run faster together in their shared mission to offer businesses, service providers and operators a best-in-class UCaaS and CCaaS on the European market.
Similar ambitions
The two companies share many similarities in terms of both being entrepreneurial and founder-led companies with a culture that is customer-centric. Both are 100% cloud and product-focused with product development in their DNA and have the desire and ambition to expand to new markets in Europe. 

They also share a common vision: to offer enterprises, service providers and operators the best UCaaS and CCaaS product. ALLOcloud's values - easy, cost effective and efficient - are perfectly aligned with Telavox's values: simple, fun and relevant.
 
Complementary forces
Telavox and ALLOcloud are geographically complementary companies, as Telavox did not have any operations in the Belgian and French markets prior to partnering up with ALLOcloud. As such, this is a growth motivated acquisition with multiple attractive expansion opportunities that will benefit both parties.

The vast majority of ALLOcloud's revenue derives from UCaaS similar to Telavox. However, ALLOcloud focuses on the SOHO and SME customer segments, whereas Televox has an even distribution of SOHO, SME, Midmarket and Enterprise customers, and as such Telavox sees a potential growth opportunity by expanding ALLOcloud's distribution capabilities to the larger customer segments.
Product expansion
The Nordic countries are very advanced in the adoption of Unified Communications as a Service (UCaaS), and Telavox is the clear leader. Telavox's goal is to enable effective and enjoyable communication and collaboration in the workplace.

Jacques Gripekoven, CEO of ALLOcloud: "ALLOcloud has successfully been offering Cloud Telephony and Collaboration services since 2012 in Belgium and more recently France with a strong technology focus on software integration. Merging with Telavox is an amazing opportunity for our Partners and their customers to expand their offering with one of the most advanced communication platforms in the world. We're excited to be part of co-shaping the European market for UCaaS with this powerful alliance!"
Telavox's entry to Belgium and France through ALLOcloud
Belgium is one of the most underpenetrated markets in Europe with the Dutch-speaking North and French-speaking South, which will further facilitate momentum into the French market amid language commonality and geographic proximity. In fact, overall the penetration across the total employee base is set to increase by more than 20% by 2024 vs. ~6% today, implying a CAGR of ~35%.
On the other hand, the French market is 6x the population size of Belgium and is expected to show a similar growth pattern. Telavox believes these markets have significant potential for strong growth yet to come and therefore this acquisition positions Telavox one step closer to becoming a European Champion.
Aside from the similarities the Swedish UCaaS company has seen in ALLOcloud, they also strongly believe that ALLOcloud is good entry way to Belgium and France. ALLOcloud is a well-run company with strong technical expertise and talent across the organisation with a proven track record of growth and profitability. 

Viktor Karlsson, CEO of Telavox: "The first thing that strikes one, directly when you meet people at ALLOcloud, is the fantastic culture in the company – open, inclusive, driven with a strong focus on people and customers. It has led to the development of several innovative cloud PBX features that we want to offer all Telavox partners and customers. ALLOcloud has taken a strong position in the Belgian market, which we hope to build upon and accelerate with the help of the Telavox platform as the market advances".
A bright and growing future
Telavox believes the foundation in Belgium can act as a platform upon which further business can thrive - both through organic and inorganic initiatives. This acquisition will also unlock an attractive opportunity to further scale up Telavox's position in the French market, currently in a nascent stage.
For ALLOcloud this acquisition enabled the ability to further expand their product line by offering their partners UCaaS and CCaaS and distribution capabilities to the larger customer segments in Europe.
As Telavox focuses on growth in the Belgian and French markets, employment opportunities for new talents will certainly take part of the growth story in the making. Existing employees looking to step up and have more responsibilities will also have the chance to do so. 
The public community will benefit from our combined software enabling our business customers to communicate in a more efficient manner internally and with consumers, hence, helping Belgian businesses achieve productivity efficiencies. 
About Telavox
Telavox is a Nordic UCaaS provider committed to enabling productive, enjoyable communication and collaboration in the workplace. Founded in 2003 and with headquarters in Malmö, Sweden, Telavox currently employs more than 280 employees. The Telavox platform has more than 229,000 business seats.
About ALLOcloud
ALLOcloud is a provider of advanced Cloud Communications and Collaboration solutions in Belgium and France. Headquartered in the suburbs of Brussels, Belgium, with sales offices in France and additional software development and technical support in Tunisia. Multi-tenant and internally developed technology powering easy to use, feature-rich UCaaS and SIP-trunking.
ALLOcloud software is purpose-built for the Small Office Home Office (SOHO) and SME markets – the largest market segments in Belgium and France – and is characterised by simple configuration, installation and support. The company has broad coverage of Belgium and France through over 300 active regionally-focused partners, including reseller, white-label, and wholesale partners, in addition to targeted direct sales.