Forrester proclaims Telavox one of the leaders in UCaaS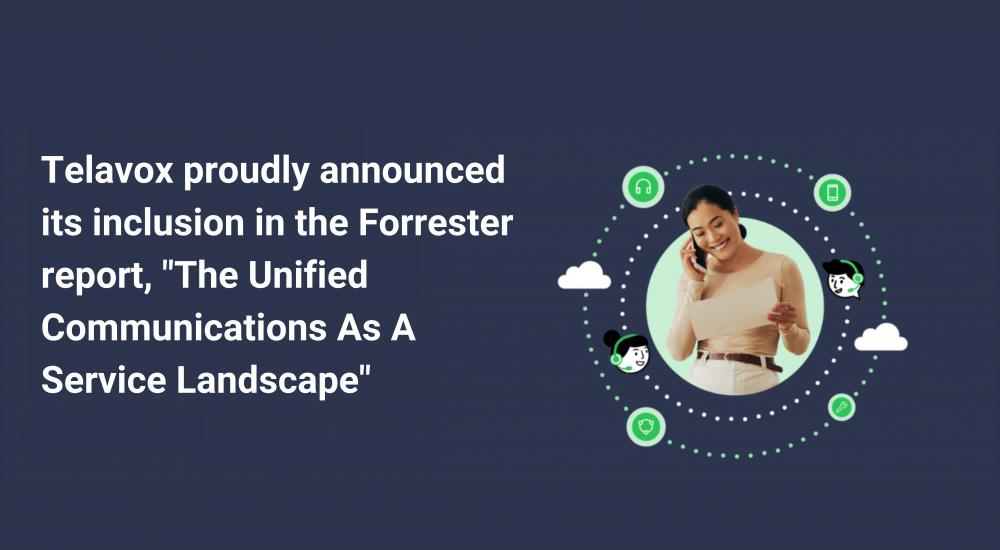 Tuesday, June 6, 2023 - 12:05
Telavox is proud to announce its inclusion in Forrester's report "The Unified Communications As A Service Landscape" as the only Nordic UCaaS provider. With this admission, Telavox gains recognition and validation for its innovation and expertise in the Unified Communications industry. Forrester is a renowned research and consulting firm specializing in the technology sector. The "UCaaS Landscape" study provides an overview of the competitive landscape of the UCaaS market, detailing 23 vendors. The study is designed to help organizations easily identify the vendors of choice in the UCaaS market.
 
Viktor Karlsson, CEO and founder of Telavox, commented on this inclusion in the Forrester study:
"We are delighted to be included in the UCaaS Landscape. Being the only Nordic UCaaS provider listed is a significant achievement for Telavox. It reflects our commitment to providing businesses with the best communications solution on the market. We look forward to continuing to deliver an outstanding platform to our customers."
 
5 key takeaways from the 2023 UCaaS Landscape study" de Forrester :
The digital world is changing, and companies need to adapt to stay ahead. Read Forrester's report to find out why Telavox is the only Nordic UCaaS provider in the ranking, and what trends are shaping the market.
          1. The value of UCaaS
UCaaS tools deliver value by combining multiple collaboration channels, such as audio conferencing, telephony and chat systems, into a single, unified application. A UCaaS platform enables real-time and asynchronous communication, simplifies collaboration and automates your agents' work through integrations with a wide range of software.
          2. State of the UCaaS market
The UCaaS market is mature and evolving, with increasing interconnectivity between "core" communication channels and the integration of additional markets such as contact centers as a service (CCaaS) and communication platforms as a service (CPaaS). The contact center is one of the main market trends.
          3. AI - disrupt and enhance
Artificial intelligence (AI) is one of the main disruptors of the UCaaS market, expanding the role of UCaaS platforms by facilitating collaboration not only between humans, but also between humans and machines.
          4. The challenges ahead
The main challenge for organizations is to create a true unified communications experience and reduce the scope of existing systems management.
          5. Use cases and beyond
Key UCaaS use cases include modernizing the telephone, improving employee collaboration, integrating unified communications and contact centers, and optimizing connectivity. Extended use cases include ChatOps, webinars, secure collaboration, unified contact recording and communications platform as a service (CPaaS).
To access the report: 

Read the report
Find out more: