How does VoIP telephony revolutionize working from home?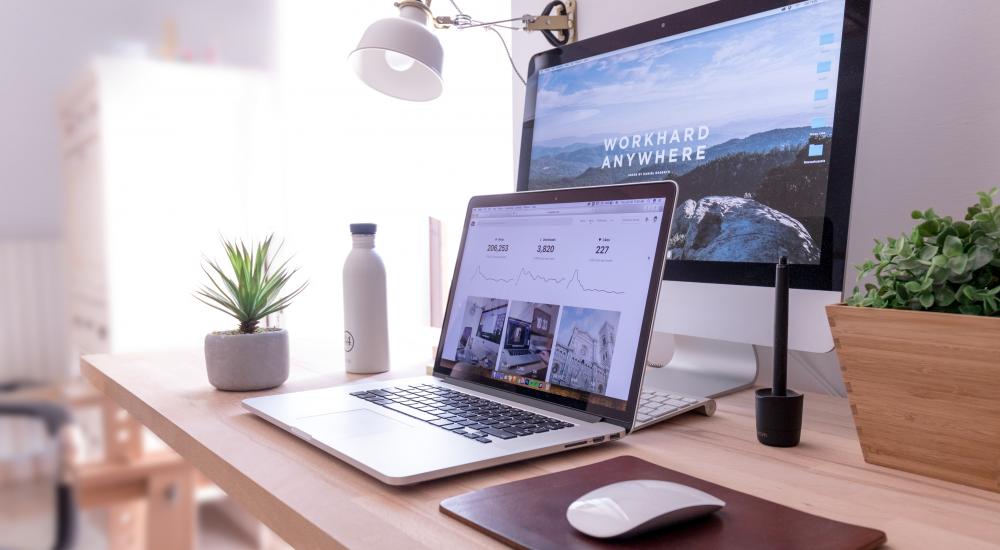 Thursday, October 29, 2020 - 17:26
With the increase in teleworking, flexibility and mobility have become essential for companies. Organizations need to modernize their tools to make life easier for their employees and collaborators who work from home.

VoIP telephony, which will completely replace traditional telephony within a few years, offers its users the mobility they need. 
Overview of VoIP telephony in the Cloud
The term VoIP (acronym for "Voice over Internet Protocol") refers to the transmission of voice over the Internet. Thus, it's a technology that makes it possible to route telephone calls via an Internet connection (IP).

With VoIP telephony, your traditional telephone lines and your telephone exchange are replaced by a VoIP platform in the Cloud. VoIP offers many advantages to small and medium-sized businesses, especially for teleworking! 

Now let's find out how VoIP telephony facilitates teleworking compared to a traditional telephony solution.
1. Make a call from your professional landline number at home as if you were at the office
Traditional professional landline telephony does not allow employees to be nomadic. They can only call with their professional landline from their office.  
With modern VoIP telephony and the fact that landline business calls go through the Internet, employees are now free from the constraint of being present at the office to receive and make their calls. Their physical location no longer matters. As long as they are connected to the Internet, whether through their computer network, their Wi-Fi or their 4G/5G wireless network, all VoIP telephony users are virtually connected to their central office in the Cloud. As such, they can use their professional landline number from the office, home, or even from a beach in Bali.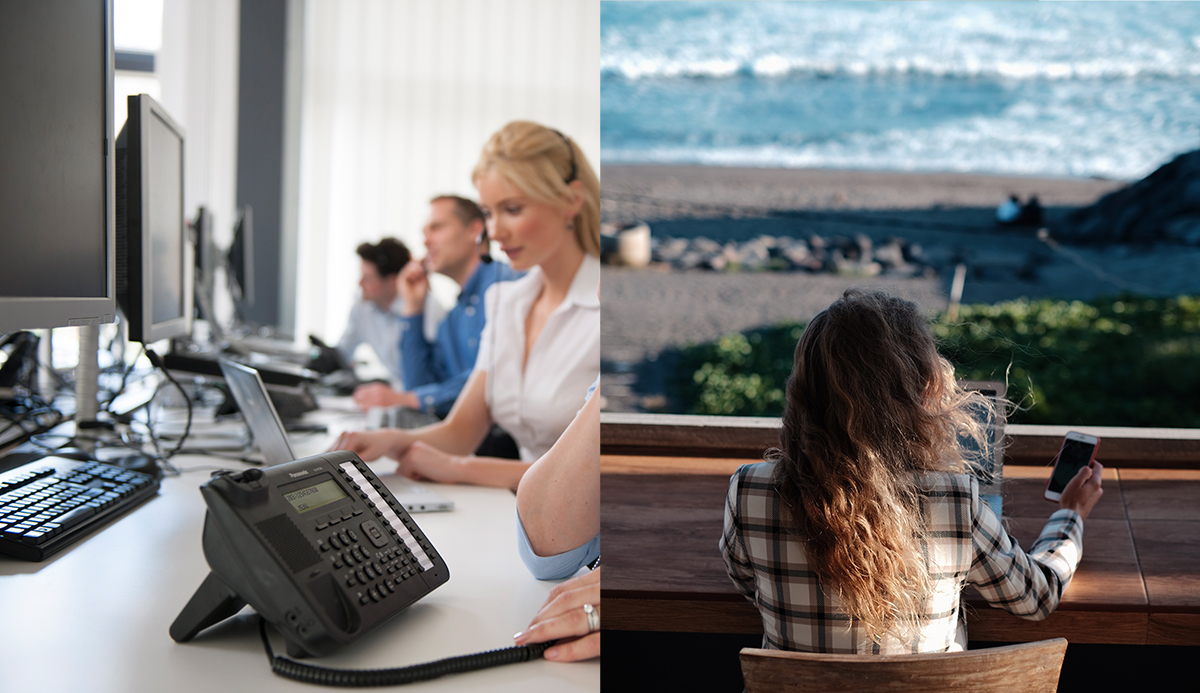 2. Choice of several devices (IP phone, Smartphone, PC)
Since users can call from the office, home, or when out and about, they never miss a call. For teleworking in particular, several options are available to employees: 
Take their IP phone home and connect it to their Internet router. It will work exactly the same as in the office. 
Use a Softphone that turns their Smartphone into a landline
Use a Webphone that turns their PC into a landline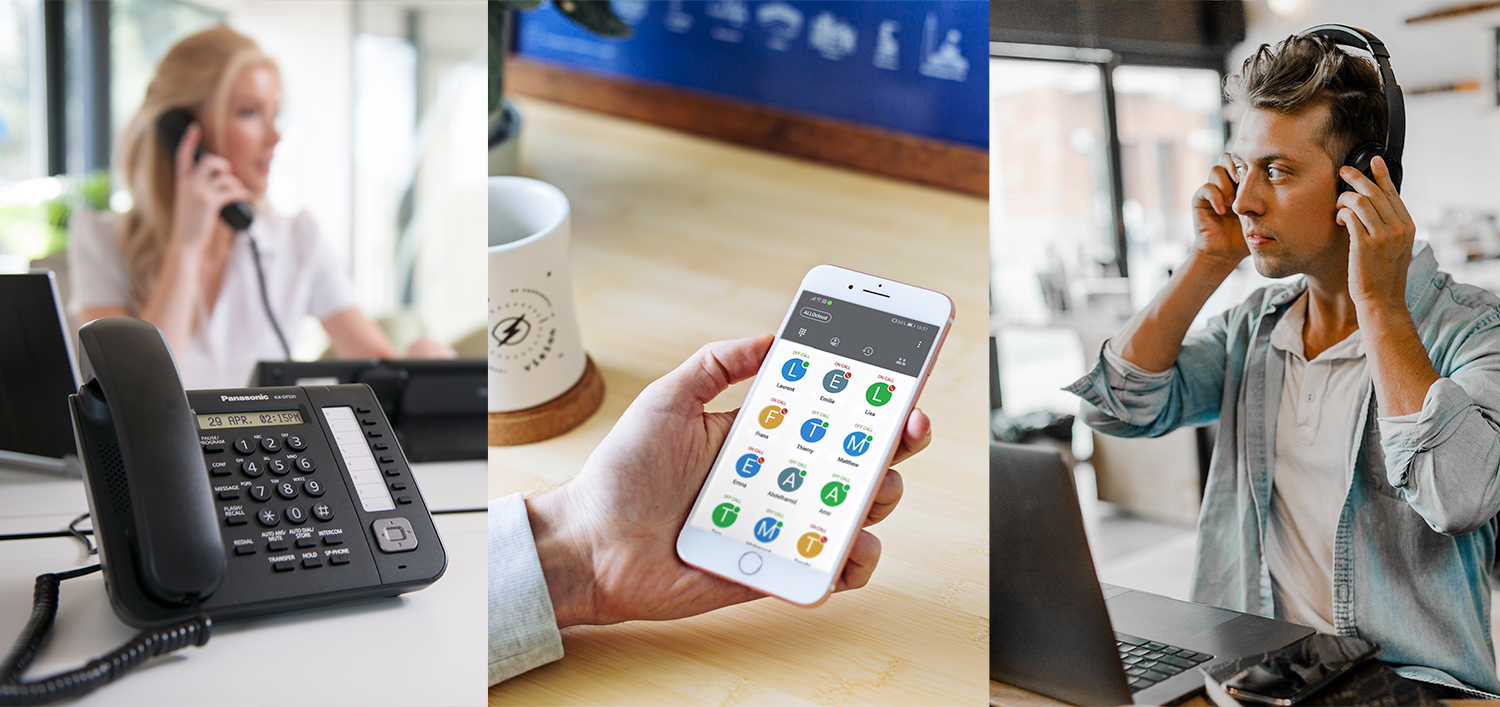 3. The same telephone features whether working remotely or at the office
While connected virtually to their Cloud telephone exchange from their remote work location, VoIP telephony users have exactly the same telephone features that they use every day in the office. When working at home, it's as easy to transfer calls, access their voicemail, be part of a call group, etc., as it is when they're at the office.
4.  At an advantageous cost
VoIP telephony is cheaper than traditional telephony. This is also true for teleworking. Most traditional telephone operators will offer their customers the service of redirecting their calls to their cellular number: a viable but expensive solution given the cost of redirecting the call. In addition, calls made from a personal cell phone will be more expensive, will have to be put on an expense report, etc. With VoIP telephony, the price of calls remains the same, whether it's on your IP phone, your smartphone or your PC. Businesses can be sure that they won't receive a higher phone bill when their employees are teleworking.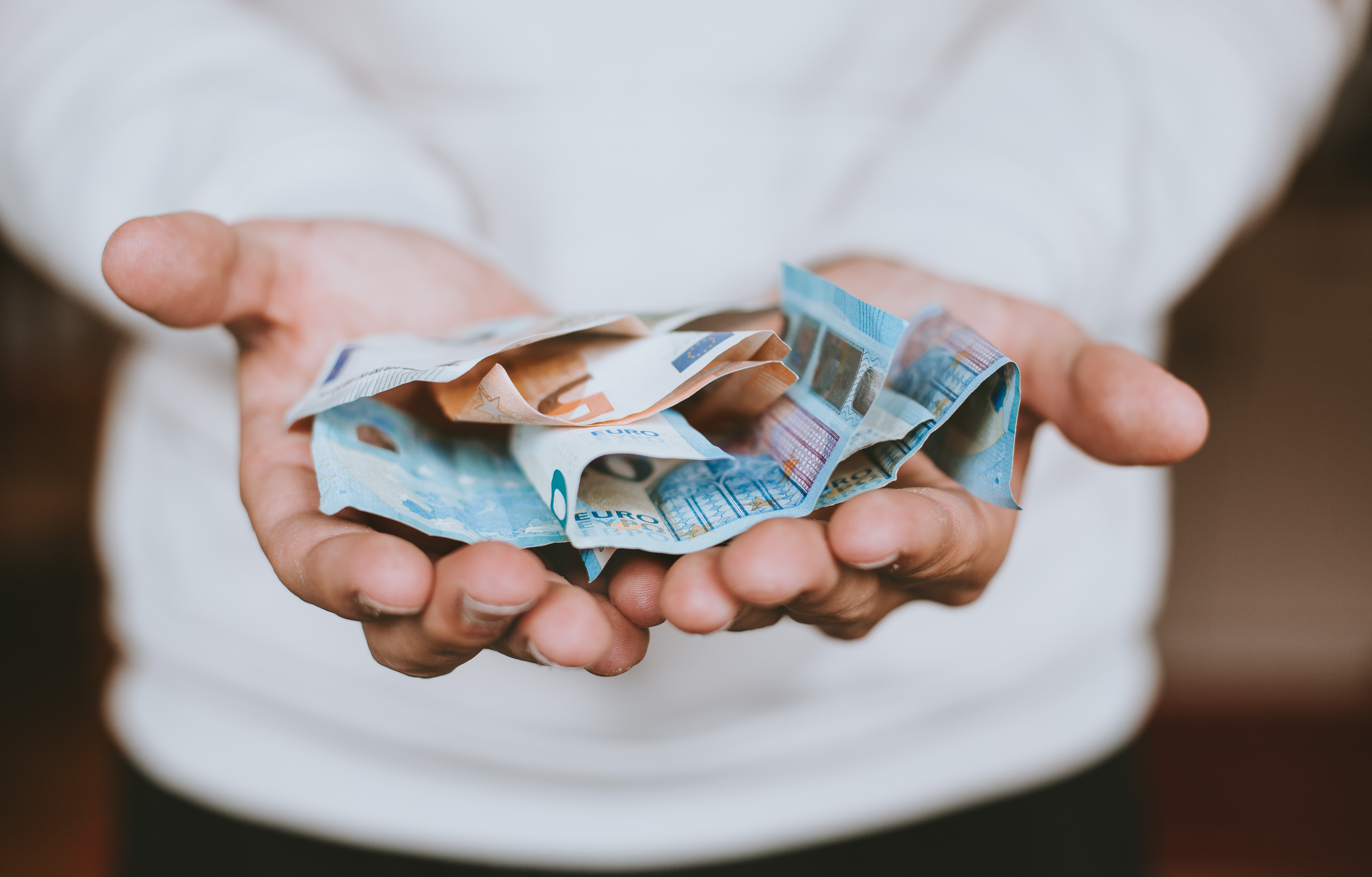 5. A good balance between private and professional life
With VoIP telephony, you're basically reachable on any device, wherever you are. But you can also manage this reachability. Refuse calls outside of business hours, forward calls to a colleague or your voicemail, etc.
If you call from your Smartphone, you can choose to present your business number for your customers or your private mobile number for family and friends. VoIP telephony is really an ideal solution to help maintain the separation between professional and private life.