Download our free Cloud Softphone App
With the rise of telecommuting, flexibility and mobility have become essential concepts for companies.
It is essential to adapt the employees' tools to make their lives easier.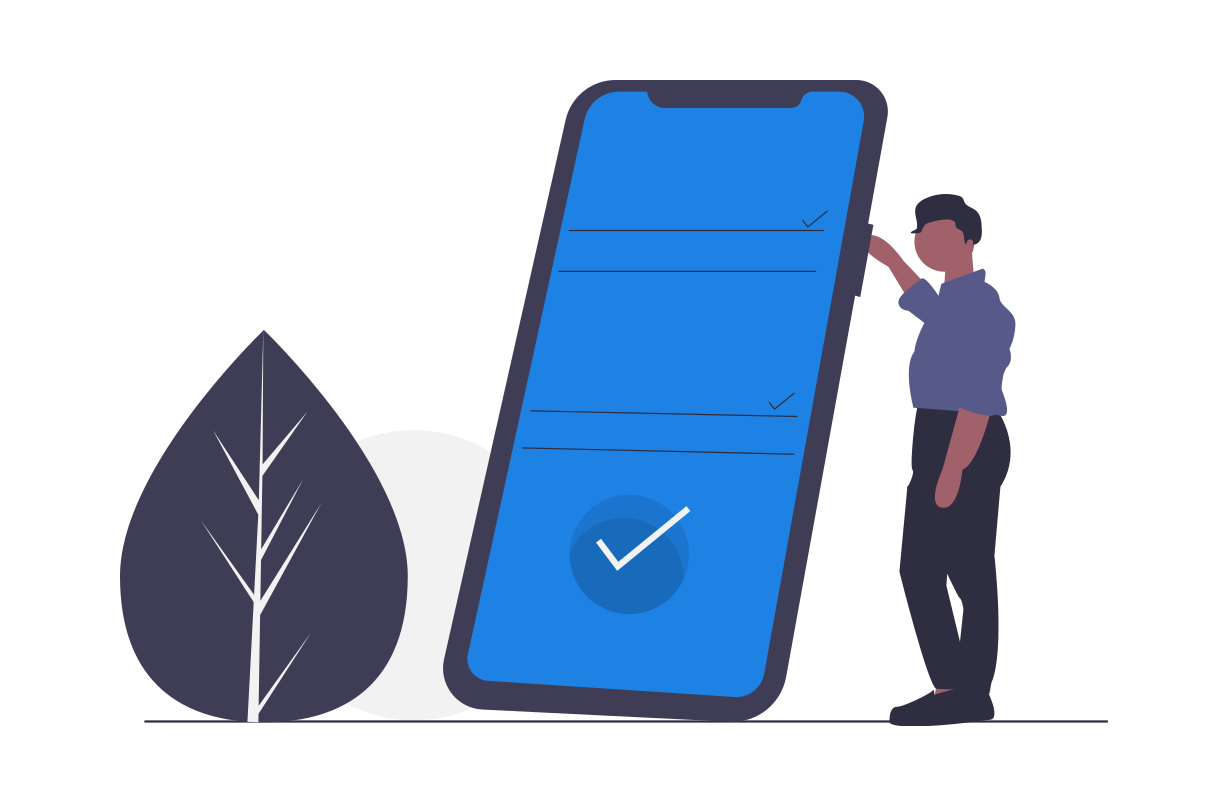 Your business number on your Smartphone! 
ALLOcloud offers you the Cloud Softphone application: the app that allows you to make and receive all calls from your fixed business number to your Smartphone. You can therefore manage all your calls without exception, whether you are at the office, at home or on the road. Download it now on the Playstore (Android) or on the Applestore (iOS).
The Cloud Softphone is available for free with every
ALLOcloud user license
.
Easy and quick installation

Reliable and easy to install (scan of a QR code), the user-friendly interface of this application includes a telephone keypad, call history, supervision of other users (BLF), access to smartphone contacts and function keys (forwarding codes, entry into a group, ...) fully configurable in the user portal. 
 
The ALLOcloud Softphone is automatically provisioned. In a few seconds, you will be able to enjoy high quality professional communications from anywhere.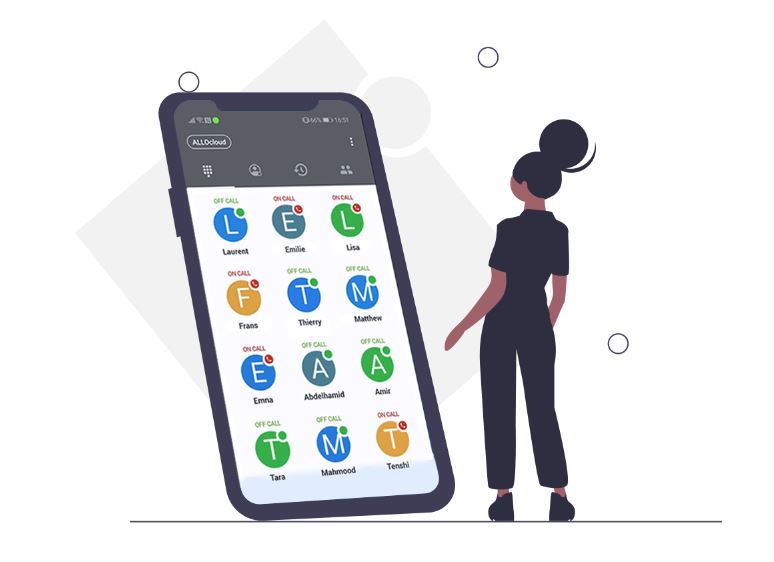 View the status of your colleagues

In the App, you can visualize the status of your colleagues thanks to a color code (Green=free, Orange=ringing, Red=communicating), just like on your office phone.
To configure this screen, go to our User Portal. If you do not yet have access to your User Portal, please contact your usual ALLOcloud representative.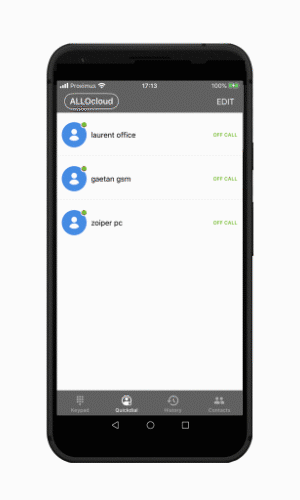 Management of multiple identities
You can also configure multiple identities on your Cloud Softphone. This will allow you to choose which identity you want to call with.
 
For example: 
Suppose you want to call one of your customers. All you have to do is press and hold down the contact you want to call and then choose the identity you want to use.
You can call him or her from there:
- your direct business landline number
- the general number of your company 
- your private cell phone number 
 
How do I get my QR Code? 
Already an ALLOcloud User? Ask your ALLOcloud Certified Partner to send you access to your Cloud Softphone.
Not an ALLOcloud User yet? The Cloud Softphone is available for free with every ALLOcloud User license.
DISCOVER OUR TELEPHONY SERVICE
For more information about the Cloud Softphone, see our doc.