Free porting & free new numbers
Free porting and free new numbers until the end of the year for all our new customers!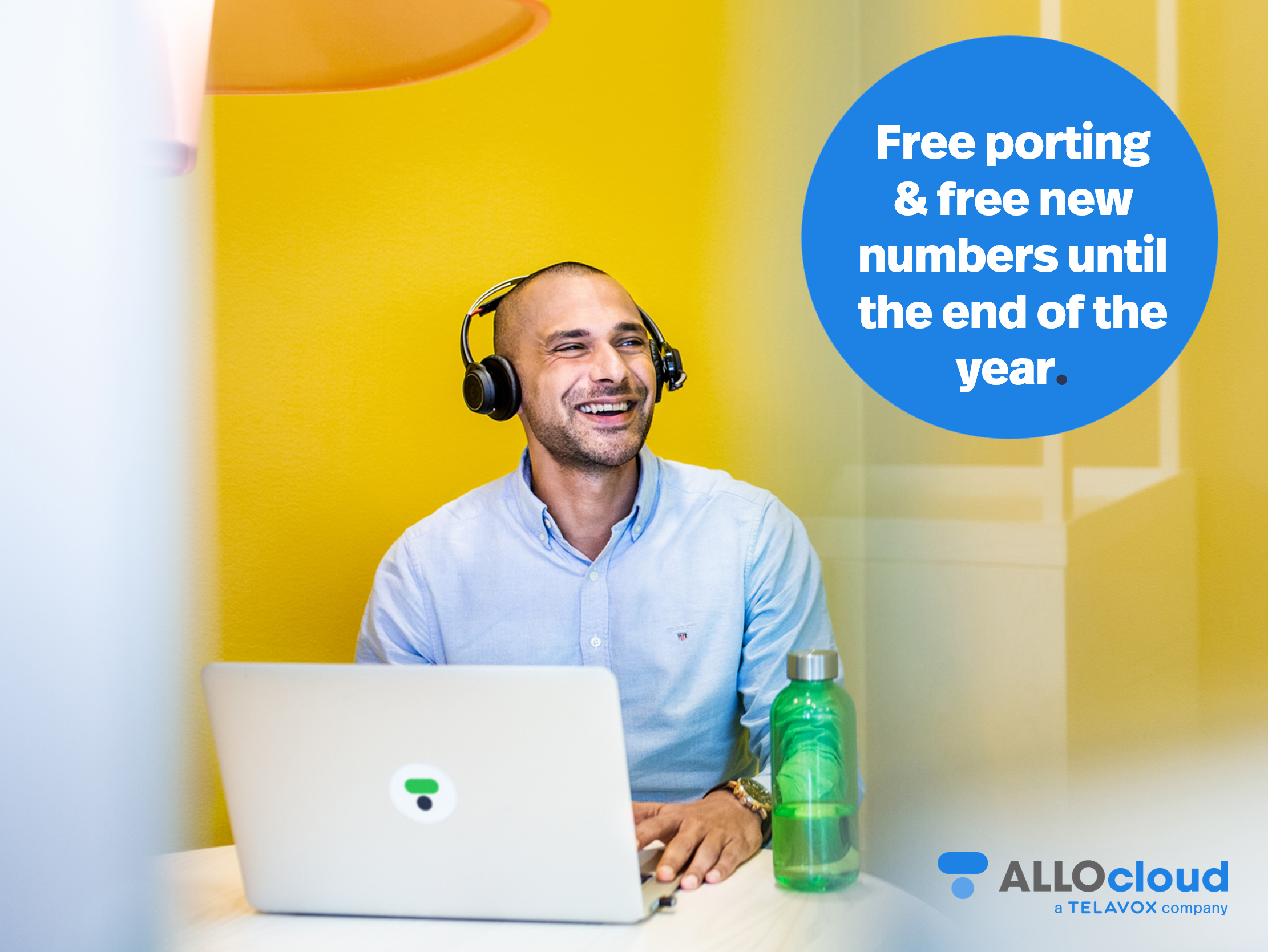 With the current rise in electricity and gas prices, your telephony costs shouldn't be a concern. Instead of paying separately for an enterprise phone system, an instant messaging tool, your virtual meeting license and other communications software, choose to migrate all your collaboration tools into a single unified communications platform or UCaaS. By having an all-in-one tool, you'll save your company a lot of money while increasing employee productivity. Typically, most companies that choose a UCaaS solution save thousands of euro's per year.
 

Advantages of our UCaaS platform
Save up to 80% on your telephone bill 
Combine business telephony, virtual meetings, instant messaging (business chat) and call center into one application.
Manage your communications intuitively on all your devices (PC, smartphone, tablet) and work from anywhere (home, on the road, etc.).
Integrate our UCaaS solution with your existing software, such as Microsoft Teams, CRM and Power BI 
View detailed statistics on all your company's communications. Effective communications between your colleagues
Terms and conditions
For all new customers on our Unified Communications solution (Telavox UCaaS), including migrations of customers from Business Telephony to Unified Communications.
Purchase order must be signed before January 1st 2023
Maximum 3 new free numbers per User
To benefit from this promotion, please contact us or request a personalized quote.