Your Web Meeting for free for 3 months
Your Web Meeting for free for 3 months
Promo code: ALLOcloud0221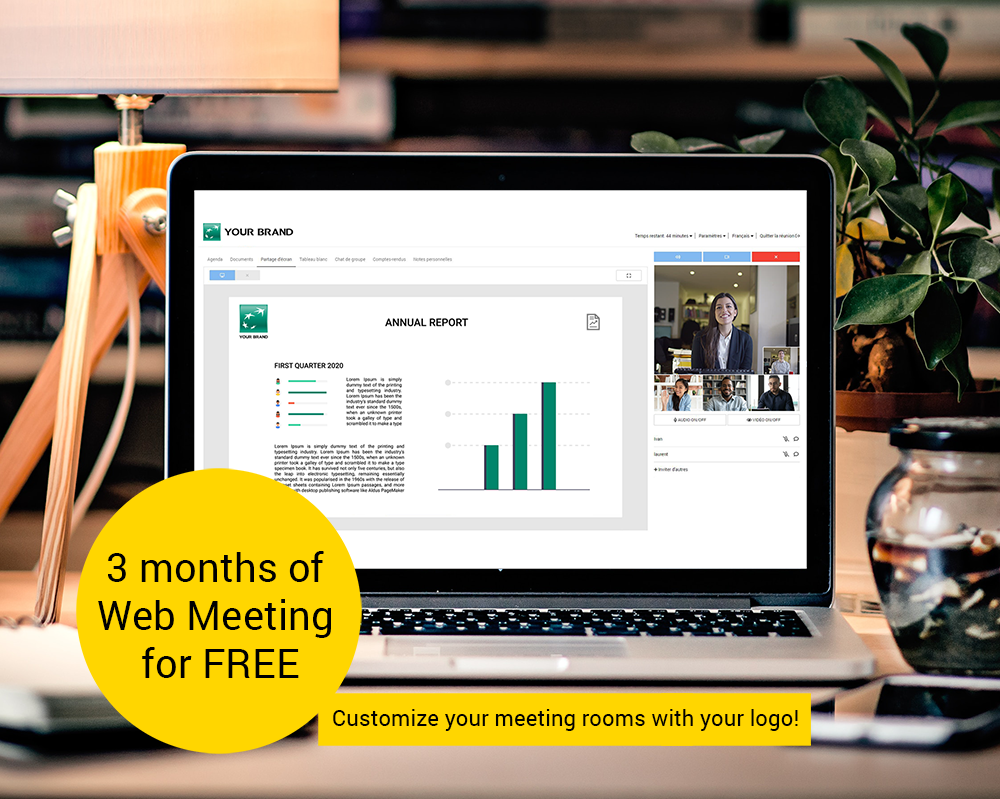 Promotion
Your Web Meeting for free for 3 months if you subscribe for 1 year to our Web Meeting service.

This promotion is valid until July 1, 2021.

The Web Meeting solution by ALLOcloud allows you to hold remote, long-distance meetings quickly and easily from your browser. Access fully secure, virtual meeting rooms with advanced functions (audio and video conferences, screen sharing, document sharing, notes, calendar, whiteboard, etc.) and connect simply and effectively with all of your business partners, colleagues and anyone working from home. You don't need to download any files, plug-ins or applications. All you need is a web browser and your PC, tablet or smartphone.
Customize your meeting rooms
Add your logo, rename the rooms however you like, select the functions you need on the Web Meeting platform and manage your participants' access privileges. Make life easier for your employees with an easy-to-use platform, with nothing to download. Invite colleagues within seconds, and they'll feel like they're visiting your own virtual meeting space.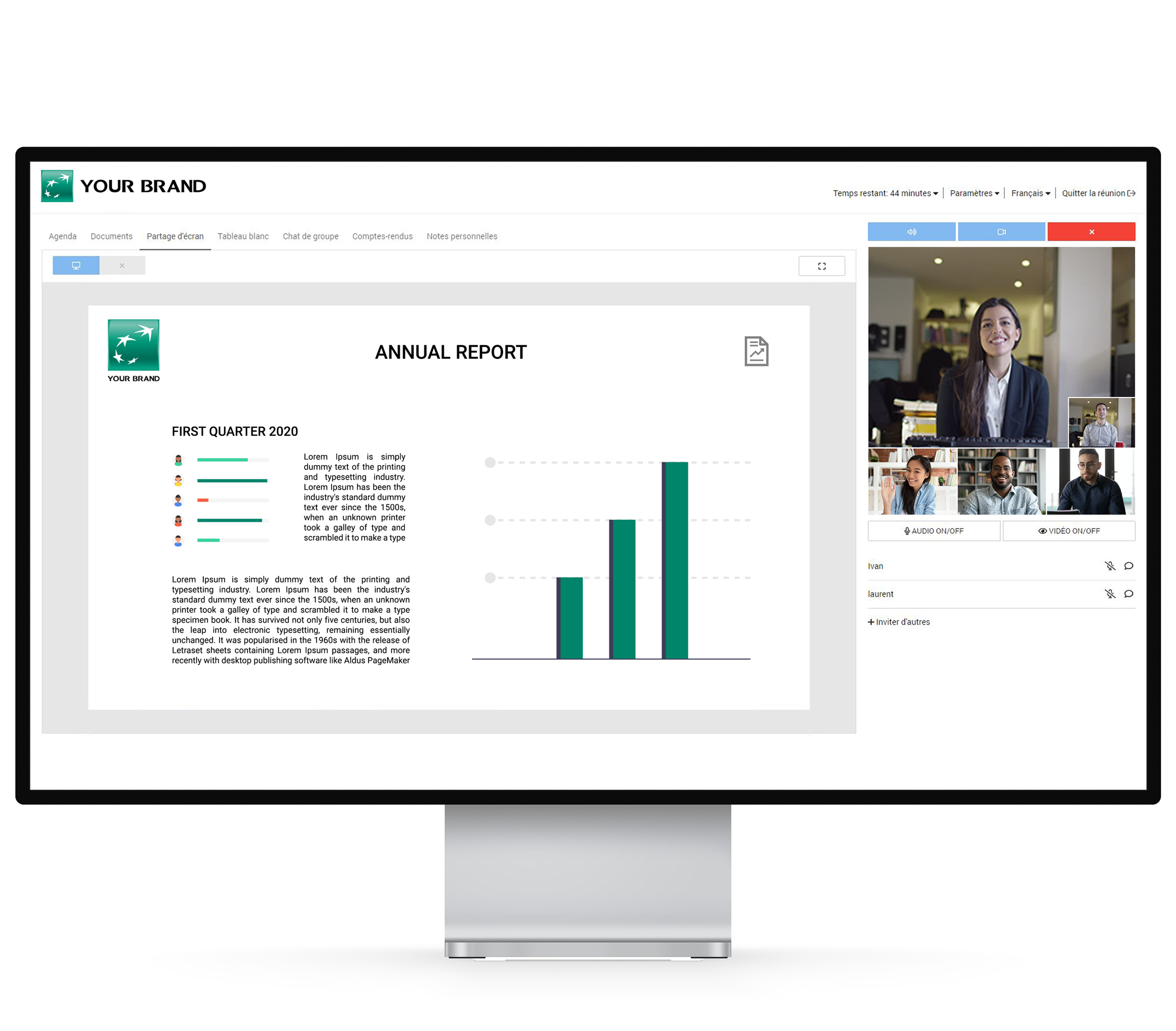 Advantages of the Web Meeting:
You only need a computer or portable device and an internet connection to meet whenever and wherever you want.
Invite business partners and co-workers by email. They only need to click on a link to enter the virtual meeting room.
We offer the latest text, audio and video chat technology that allows clear voice and video communication.
Fully secured (encrypted to protect your data) & GDPR compliant.
Located in Europe for more privacy.
Our latest browser based WebRTC technology for qualitative video/audio conferencing and screen sharing.
No software or  plug-in installation.
Browser based sharing of presentations, agenda's, notes and even white boards.
Compatible with Windows, OSx, Linux, and most common browsers.
Promo code: ALLOcloud0221