Cloud Softphone - Emailing
The current sanitary crisis requires companies to promote telework as much as possible. The government is asking tech companies like us to provide as many tools as possible to help them in these challenging times.
As from the 26/10, we will start sending personalized emails to all ALLOcloud AC3 Users (except the ones who already have a mobile Softphone : Bria, Zoiper, etc.) giving them the opportunity to use our Cloud Softphone (CSP) for free. You can see below the email we will send.

If they choose to do so, they will be redirected to a landing page with instructions to install the CSP App and a unique activation QR code valid for 24 hours.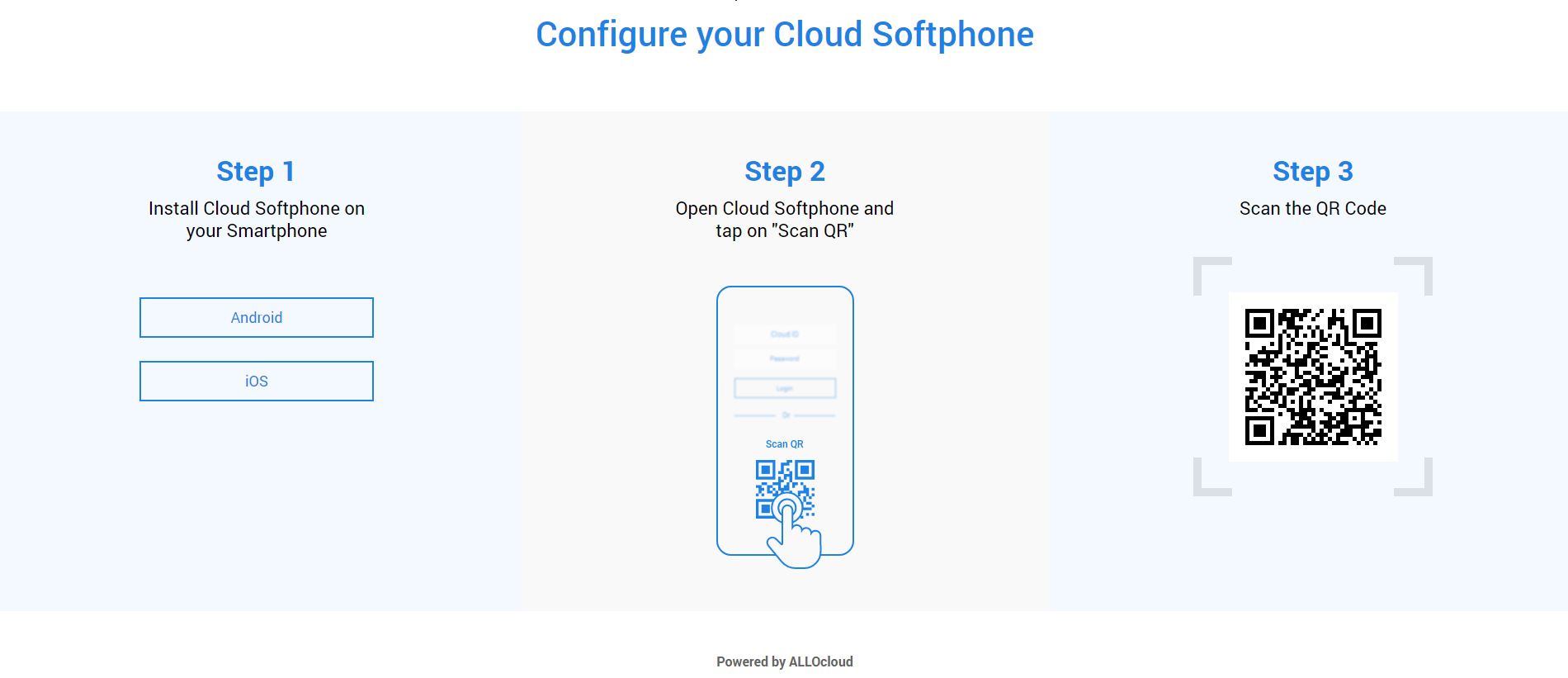 A CSP device will then automatically be created on our platform and assigned to the User. Call flows will not be modified.

You will also be added to the mailing list. No intervention will be required from you unless the customer wants some specifics, which will allow you to invoice your services.
If the User needs assistance, he can watch a video explaining how to configure the Cloud Softphone:
Or he can inquire on the Cloud Softphone page on our website.