Smart FMU - Fixed Mobile Unification
Your landline becomes mobile and vice versa
Be reachable in the office, telework or on the go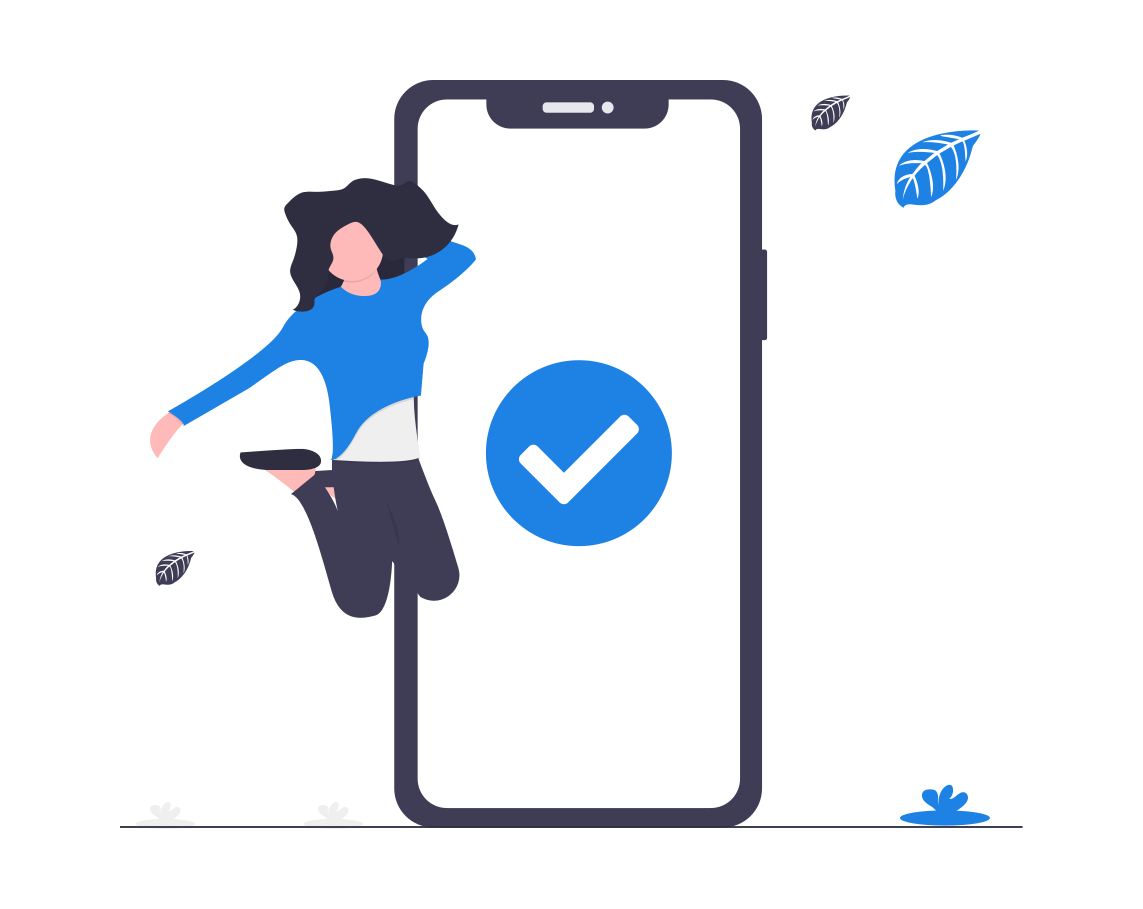 With ALLOcloud's "Fixed Mobile Unification" service, you can be reached both on your landline in the office and on your smartphone (with your landline number or with a professional mobile number). Enjoy the same features on your mobile devices as on your landline in the office. In other words: calling from your smartphone or your landline is the same.
 
"ALLOcloud's Smart FMU brings you the smartest features without having to change mobile operator."
For example, if a customer calls you on your landline or mobile number, ring all your devices at the same time.
If you make a call, choose which number will appear on your correspondent's device.

To use our Smart FMU feature, you will need:
An ALLOcloud smart mobile number (Smart Mobile Number)
To be a user of the ALLOcloud platform (no additional license cost)
Free and intuitive Cloud Softphone application on your Smartphone
Smart Mobile Number

"A professional mobile phone number on your smartphone, the ideal solution to be reachable anywhere, while separating professional and private life!"
Its strong point is that it does not require a SIM card. So you can keep your current SIM card with your private number and we provide you with one or more virtual mobile numbers (which do not require a SIM card).
Smart ALLOcloud platform 
Your business mobile number integrates seamlessly with our cloud phone platform. All the features of your landline are also available on your mobile devices.
"Use all the features of your central office in the cloud."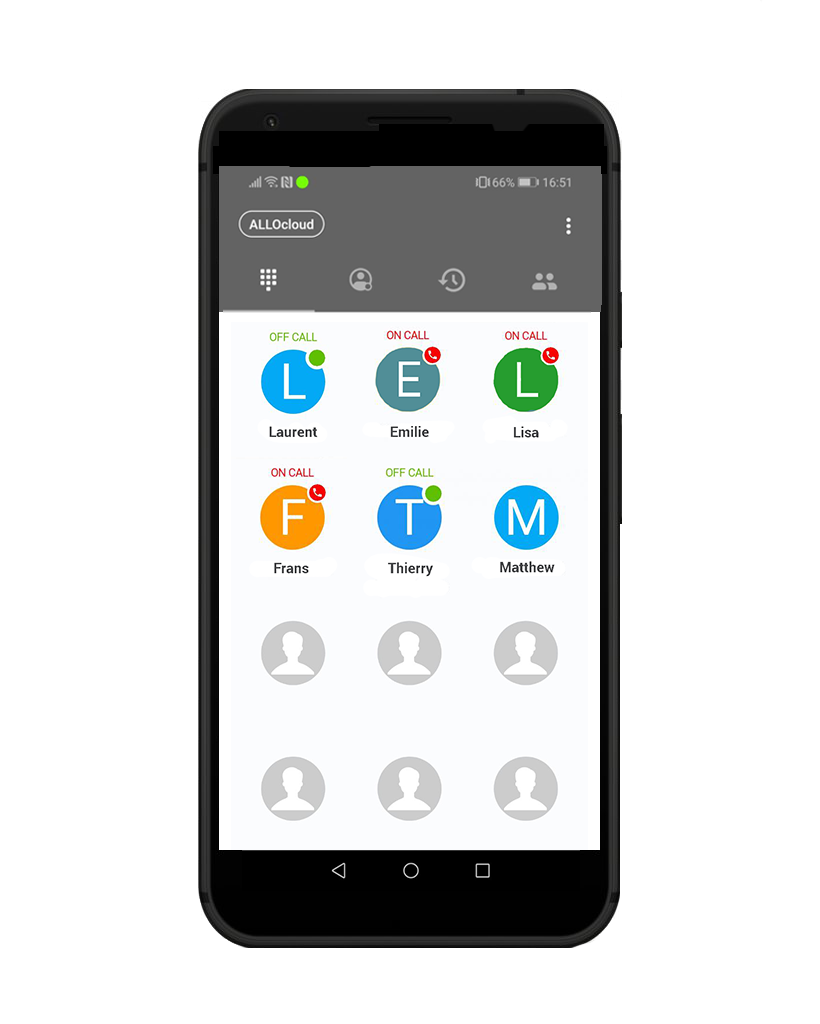 Cloud Softphone App
With the meteoric rise of teleworking, ALLOcloud launched its Softphone for iOS and Android smartphones. The Cloud Softphone is a mobile application available for free on the Play Store (Android) or in the App Store (iOS), with each ALLOcloud user license.

It allows you to make and receive calls from a smartphone via the Internet, whether via your landline or professional mobile number. The installation is very simple, you just need to scan a QR code.
"In just seconds, you can enjoy high-quality business communications from anywhere."

Your advantages
Simple


Economical
 

Efficient

Call from your mobile number via the Internet
 
No need to add or change SIM card
 
Even more flexibility and mobility, call from any device, anywhere
 
Download the Cloud Softphone in just a few clicks - your business contacts are automatically synchronized

The FMU functionality is free (included in the standard User license)
 
The Cloud Softphone application is free
 
The calls are billed to the company at the price of fixed telephony
 
All calls between colleagues are free (extension / landline / mobile)
 
Use as many mobile numbers as you want
 
Mobile numbers: New number (0466) or transfer of an existing number (0475 etc.) in Belgium. New number (07) in France
 

Use all the features of your IP telephone exchange
 
Multiple identities - Presentation of the number you want (professional or private) on your correspondent's phone
 
Ring all your devices at the same time and never miss a call
 
A single company voice mailbox for landline and mobile

Smart features for Users
Mobile telephony full of smart features (calendar, IVR, voicemail2email, call transfer, recording etc.)
On your Smartphone (and all your devices in fact)
Multiple identities (Private-Business and more)
User Portal
300+ software integrations (CRM, ERP, ect.)
Etc.
---
Smart features for Admin
Employee can keep personal Smartphone and number Business number belongs to company
No need to change mobile provider (OTT)
Managed like any number + Callflows
All calls between colleagues are free (extension/fix/mobile) 
Outgoing business calls are part of company traffic pack
Etc.
---
Price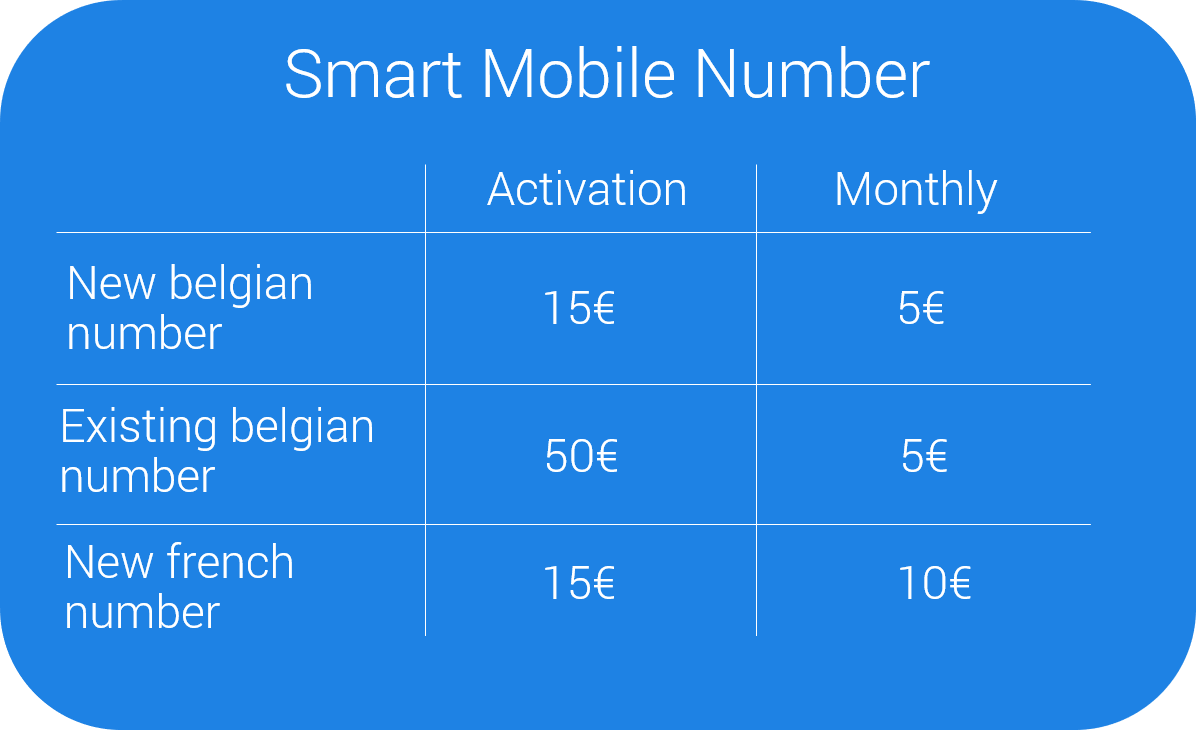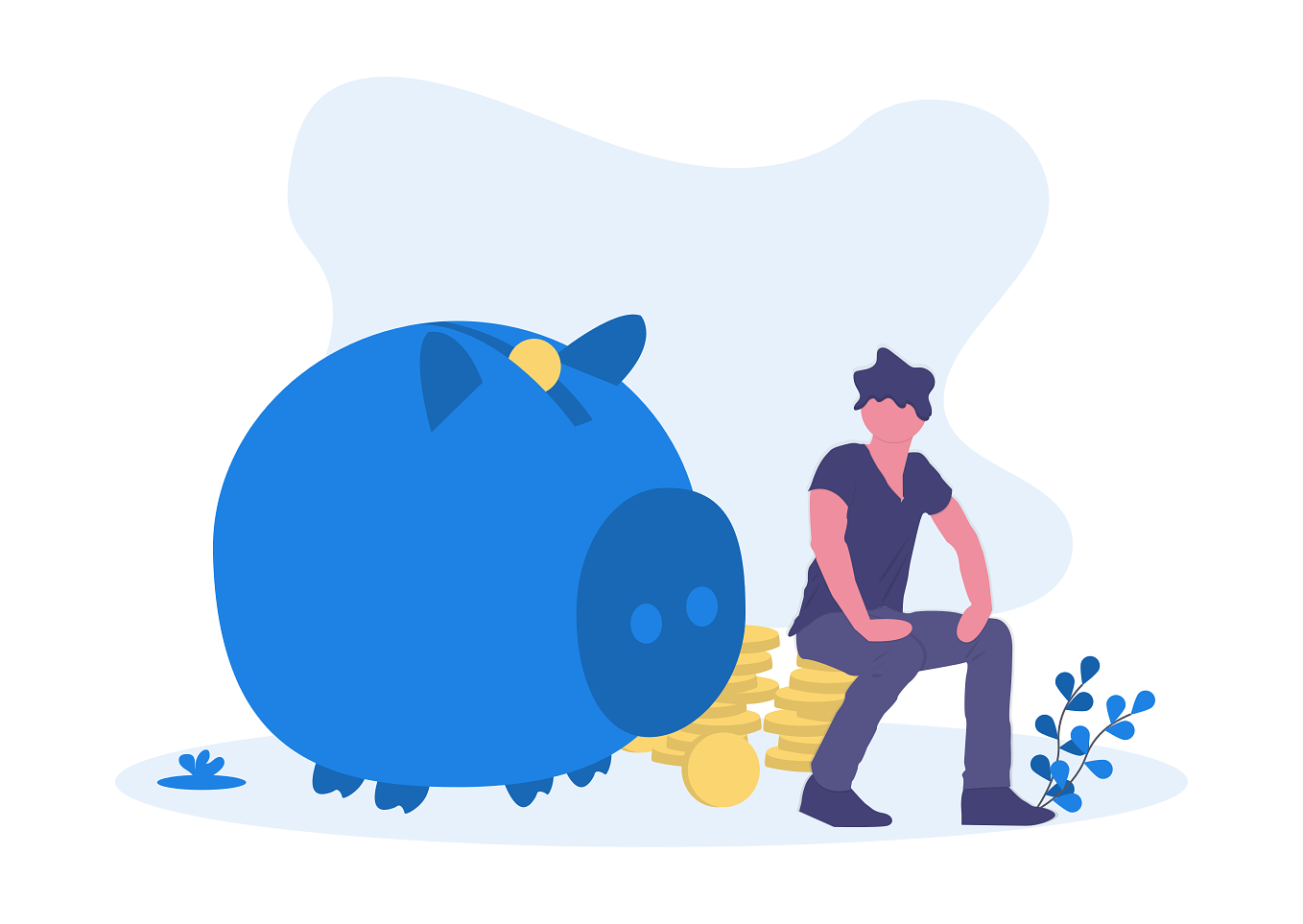 Calls
Free between colleagues
Outgoing calls: same price as for fixed telephony
Incoming calls: free