What is Unified Communications or "UCaaS"?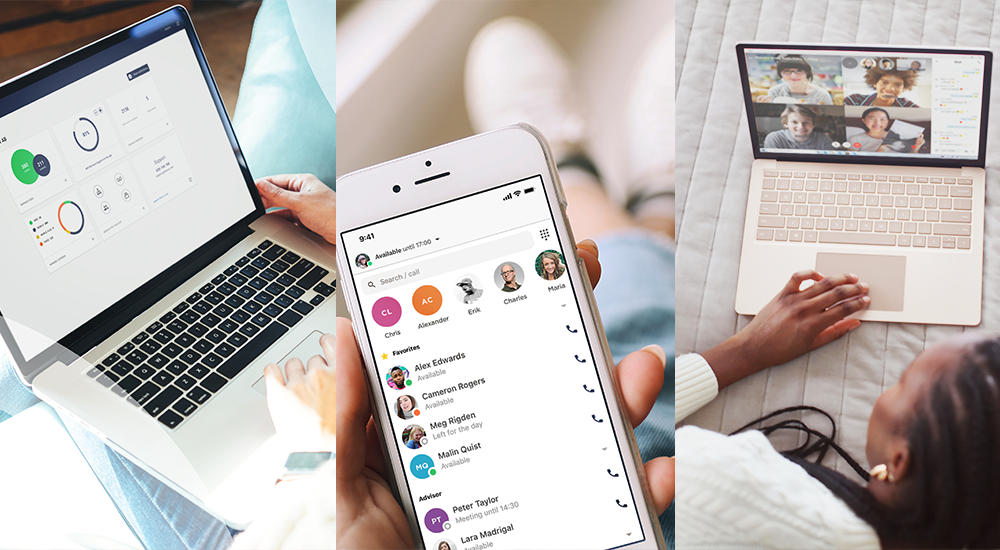 Wednesday, September 28, 2022 - 17:45
Corporate communication has become more and more complex over the years but also more and more compulsory, especially with the rise of teleworking. Whether you or your customers prefer to communicate by phone, over email, text message ("Corporate WhatsApp") or via video calls, everything needs to be interconnected and synchronized according to your own preferences.  
The best way to do it? With Unified Communications. They give your company the foundation for transparent and effective communication, both externally and internally.
A.   What is Unified Communications?
Unified Communications, also known as UCaaS (acronym for "Unified Communication as a Service") refers to  a set  of communication and collaboration tools dedicated to companies, gathered in a single system located in the Cloud. UCaaS solutions bring together corporate telephony, virtual meetings, instant messaging (corporate chat) and the contact center in a single application.
They aim to optimize the telephone system of companies, facilitate internal and external communication, and improve collaboration between team members.
These cloud communication tools are accessible as soon as you have access to the Internet. You can access the communication platform from your computer or from your smartphone via an App. You can also connect it to an IP landline phone on your desktop.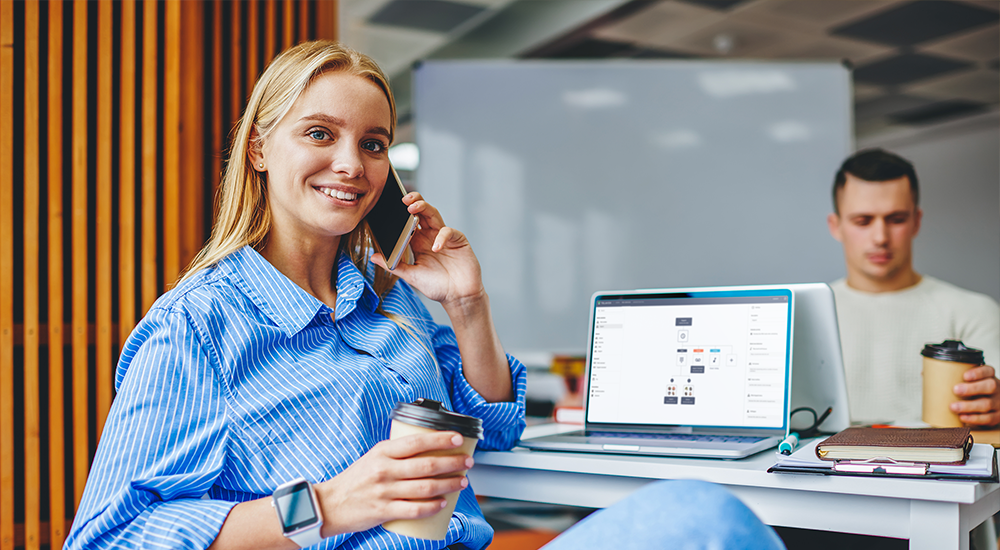 B.   Why choose Unified Communications?
You may have been using traditional telephony for so long that it can be difficult to consider switching to UCaaS.  Some phone services you've   gotten used to may already have what you need.
What most users have found after making the transition is that opting for a UCaaS solution brings flexibility to their organization, more advanced features, more efficiency through integrations (with your CRM or other), significant savings and much more.
Let's dive deeper in the benefits.

 
1.      More efficiency
Effective communication is an essential condition to increase the productivity and growth of a company: both external (with your customers and suppliers) and internal (good collaboration between your employees). Ineffective corporate communication   creates tension and  costs. The ideal solution  is to use a Unified Communications  platform where all your communication  tools are grouped into  a single interface.
With Unified Communications, you create the basis for effective communication between colleagues. Thanks to a user-friendly and easy-to-use interface, the  way your teams work is improved and your colleagues collaborate more easily. Your colleagues can call each other, use instant messaging, screen sharing via virtual meeting rooms, send each other documents and many other features; and everything happens of course in real time. With a Unified  Communications  platform, communicating and collaborating has never been easier!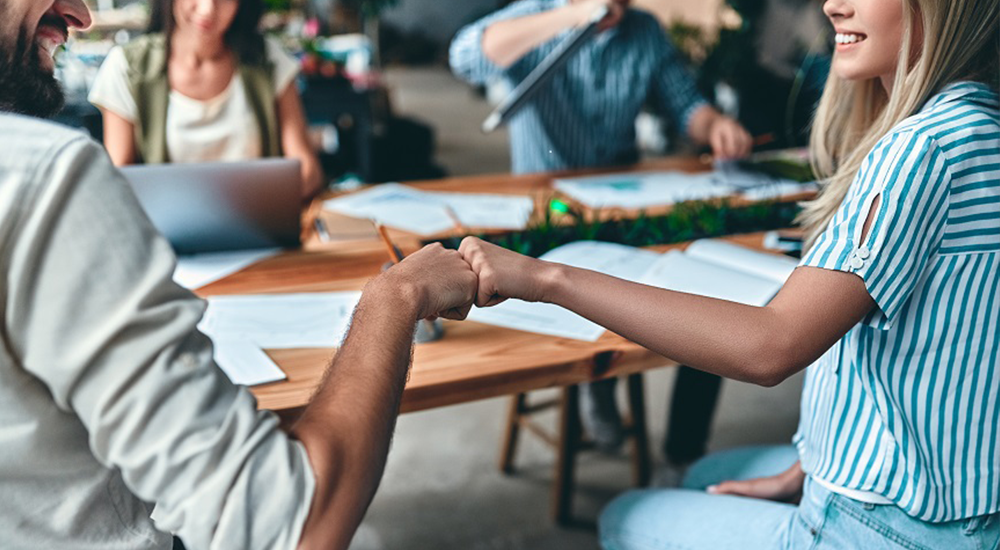 2.       Presence management
The profile of each person is visible to all his colleagues. Your profile is defined as follows: available, online, in meetings, on leave, etc. Knowing if your colleagues are available or not is very  useful for communicating.  Let's say a customer calls the general number and asks to speak to Mrs. X. You can directly see that this person is in a meeting and can for example call the customer back in 30 minutes when he is available again.
A person's profile also defines how they can be reached. If the customer calls Mrs. X directly and she is in a meeting in their Google or Microsoft calendar, she  can set in advance whether the call can pass or not. Either she decides to let the call pass despite the fact that she is in a meeting, or she decides in advance that all her calls are automatically switched to her messaging voicemail or to a colleague when she is in a meeting. 
It's the same system for your working hours. If you work until 6 p.m. for example, you can set in the platform that all calls made after 6 p.m. are sent directly to your voicemail. This feature helps employees have a better work-life balance.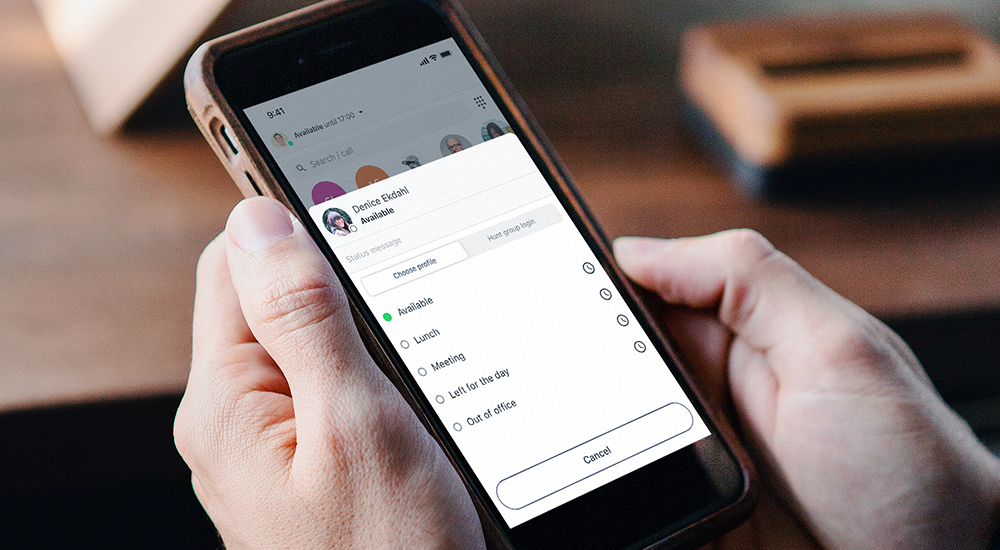 3.       Cost reduction
Instead of paying separately for a corporate phone system, instant messaging tool, your virtual meeting license, and other communications software, choose to migrate all your collaborative tools in a single UCaaS platform. By benefiting from an "all-in-one" tool, you will realize significant savings for your company, while increasing the productivity of your employees. Overall, most companies that opt for UCaaS save thousands of dollars per year. 
In case you still have a traditional phone system, you will also save for all the costs related to the deployment and maintenance of on-site telephone exchange, without count initial investments.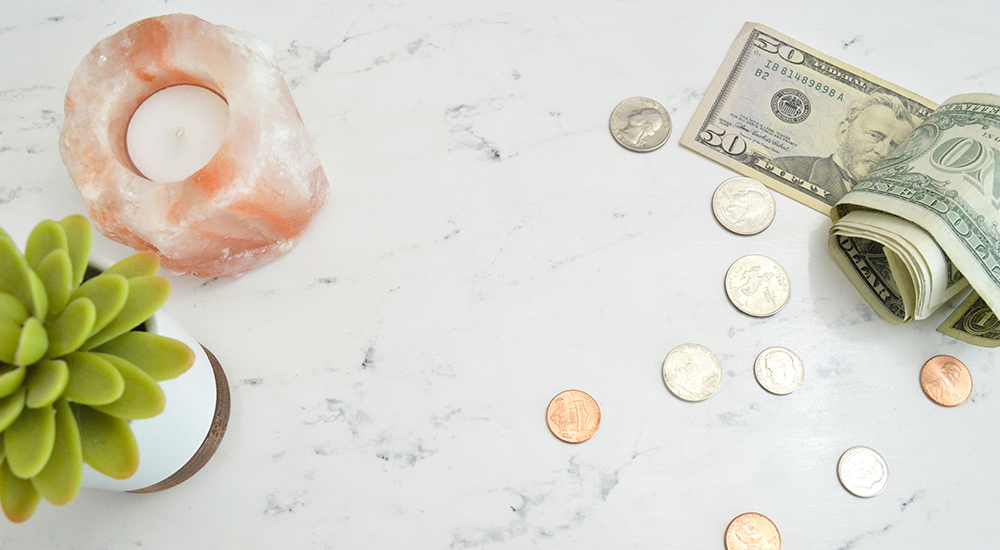 4.       Simple and flexible invoicing
UCaaS solutions unify telephony, call center and collaboration tools with just a few clicks and adapt to the operational and budget needs of companies.
They typically use a license-based business model, in which you only pay for what you actually use. You can easily add new users or cancel a subscription if someone resigns or is hired. This way, you'll be able to drop old subscriptions that cost your company money long after one of your employees has changed workplaces. You will also have a better overview of your expenses since the company's communication costs are grouped into a single invoice.
5.       Always on the cutting edge of technology
Legacy communications solutions were complicated to install, update, and manage. Expensive  consultants  had to  be used to change the parameters, and the capacity of  the  physical system limited the scope for  expansion as the company expanded. Modern, cloud-based UCaaS solutions are easy and intuitive to install and manage. They are updated automatically, so you always have access to the latest version of the software.
With the automatic update of new features in the UCaaS platform, you will no longer need to replace your existing system to access the latest innovations.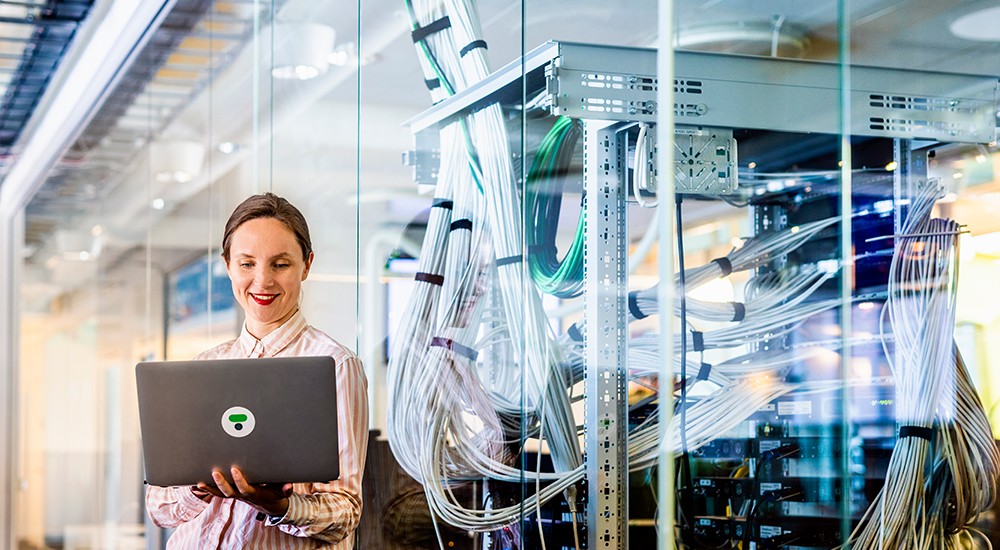 6.       Work from anywhere 
One of the growing problems for companies is to maintain effective communication while offering their employees flexible work schedules and telecommuting. With a UCaaS solution in the cloud, anyone can work anywhere, anytime, on any device. Indeed, in addition to your desktop IP phone, Apps (Windows, Mac, Android, iOS) allow you to manage your communication intuitively on all your devices (PC, Smartphone, Tablet). 
Whether you work from the office, from home or telephony from your car, you use one platform.
This last point is crucial for  multi-site companies. The communication of these companies can be consolidated for all sites in one  place and the invoice will also be  easier to analyze.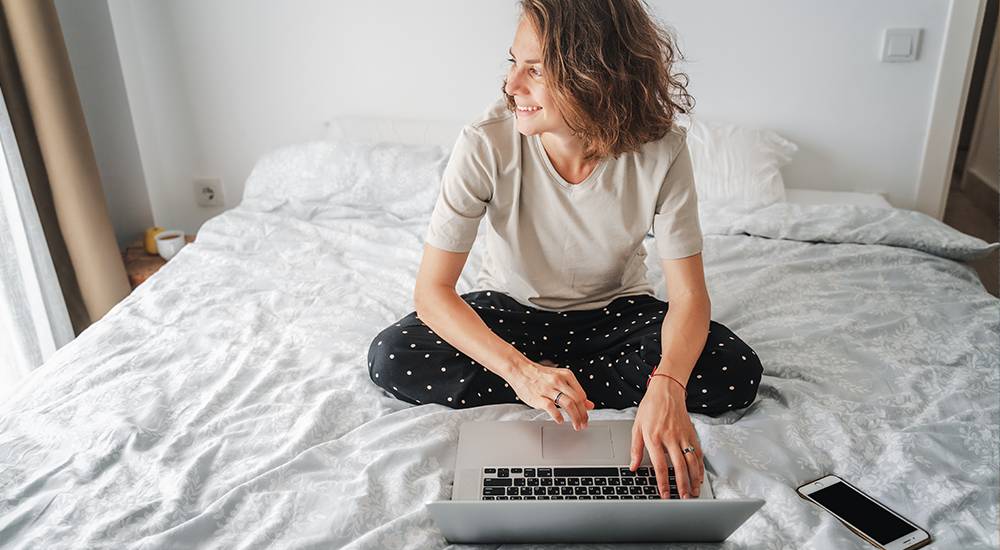 7.       Integrations with your CRM and other business software
Traditional communication solutions can take weeks to install and configure and don't allow you to integrate your PBX, CRM/ERP, and collaboration tools together. UCaaS solutions integrate with your work tools easily to improve your productivity.
A basic version of Unified Communications typically bundles telephony, PBX, instant messaging, and corporate video calls into a single system.  Generally, you can also integrate different tools already used by the company, such as CRM systems, ticketing or  analytical tools like Power BI.
As the number of communication channels increases, it is essential that they interact effectively. There are many  benefits to bringing all your channels together in one unified platform. By integrating a UCaaS platform with your work tools (CRM/ticketing/analytics), you improve the efficiency of your employees and  allow them to focus on the customer instead of moving from a tool to  the other. Some also allow you to automate certain tasks from one tool to another.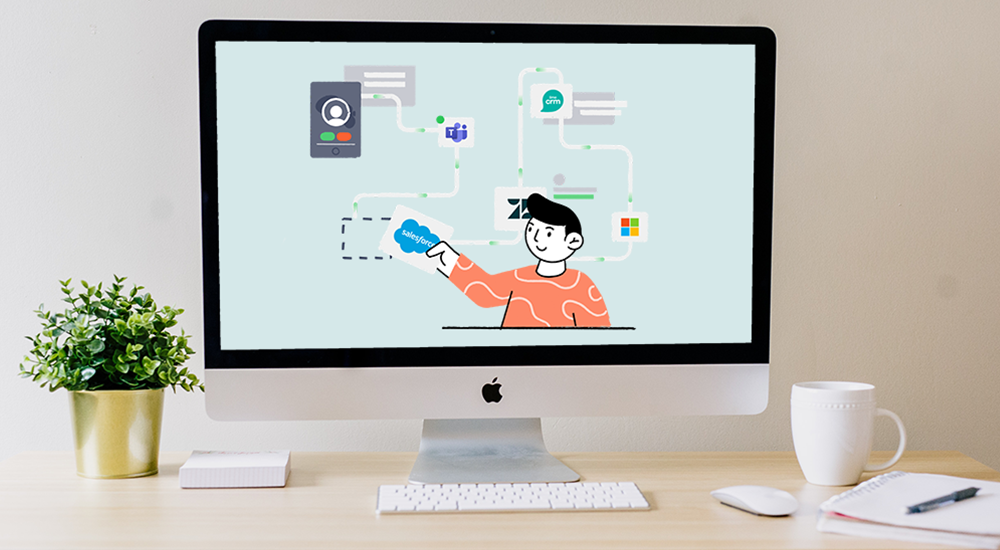 8.       Detailed statistics and fewer missed calls

With UCaaS services, it's easy to collect statistics on all your company's communications. With these statistics, you can generate reports, integrate them with Power BI to get more detailed information, and monitor service level, average wait time, and missed calls.  from  a real-time dashboard. You can also track how your employees use their communication tools and  organize yourself in a way that  gets the most out of those tools with the least effort. possible.
With Unified Communications, you get an overview of your company's communication. For example, you have a great overview of your  queues in real time. So you can make quick decisions to optimize the management of your queues, based on real data and no longer miss calls.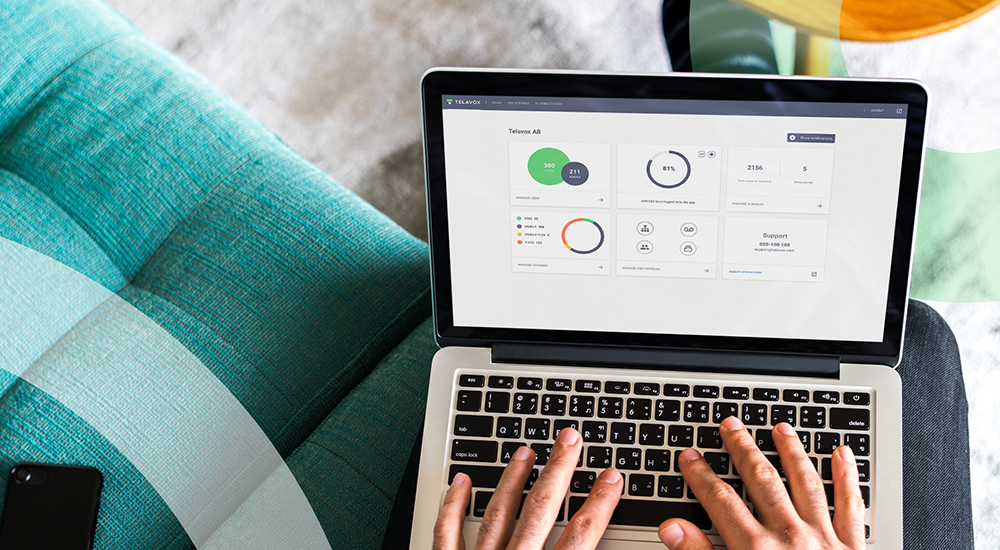 9.      You manage the platform yourself

Thanks to the user-friendly interface of our platform, it is no longer necessary to call on outside help to make changes. You can manage your telephony platform or add users in just a few seconds.
As an administrator, you can manage users, call flows, statistics, etc. through a single portal. You can also allocate the different licenses (telephony, call center, call recording, etc.) according to the specific needs of each user in order to optimize your costs.
As for your customers, you can route their calls in such a way that they always reach the right person in the most efficient way.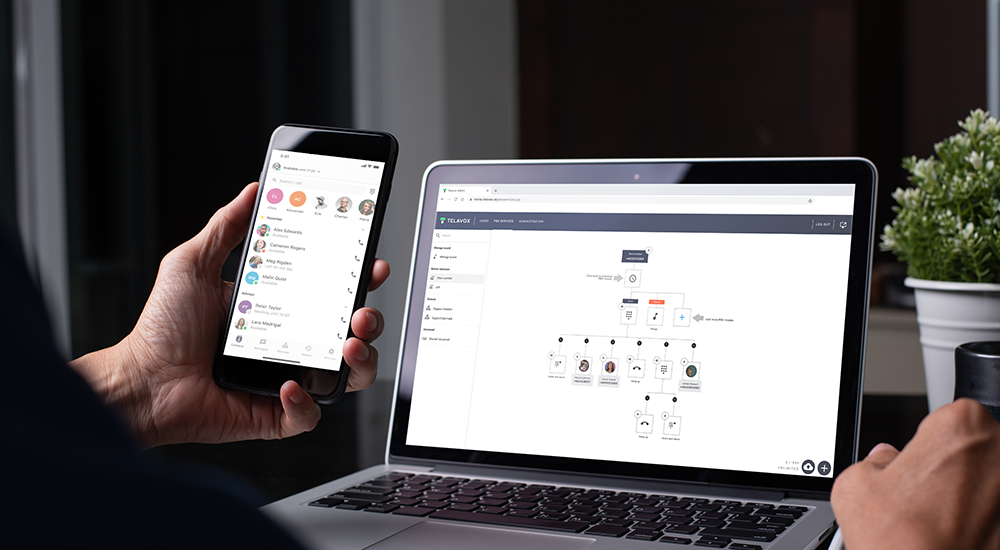 10.   Satisfied customers

A consistent and unified customer journey builds customer trust for the brand, increases sales, and makes customers more satisfied. With Unified Communications, you'll find that communication with your customers is seamless and more efficient – from the first contact with the customer-to-customer support. For example, by connecting your phone with your CRM, you can receive a notification with details about that customer (name, company, etc.)  as soon as he calls you and decide to open the customer file in your CRM in 1 click. So you will be able to  customize  the conversation as soon as you receive a call "Hello Mr. X, I guess you call me to get news about ..." With a UCaaS  platform you will give your employees better opportunities to create a positive customer journey.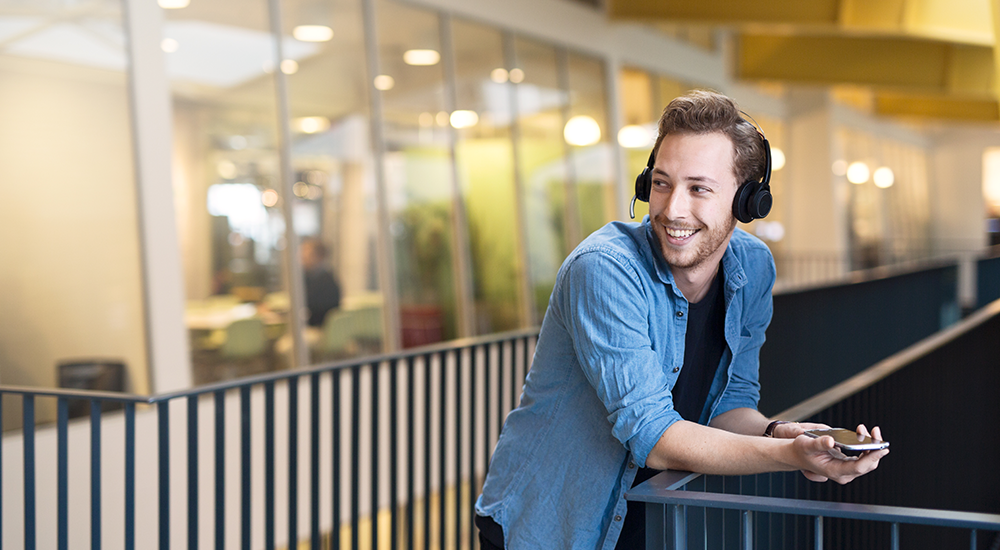 C.   Some questions and answers

- What if I outsource some of my communication?  For example, if I have a call center, could I still use UCaaS?
Absolutely. In fact, many of today's UCaaS services offer the same functionality tools as a  separate, offsite call center, meaning you could save even more on your communications budget.


- How will a cloud-based unified communications solution increase productivity and communication within my organization?
Unified communications makes it easier for your employees to talk to each other and for them to communicate with customers. The UCaaS solution allows your employees to take advantage of all the different communication tools that modern technology allows phone calls, video conferences, instant messaging, mail electronics and SMS, all in one easy-to-use system.


- Why is a UCaaS solution better for my communication budget?

With your traditional PBX phone system, several features or functions may require separate hardware or software.  When you switch to a UCaaS solution, all your current functions – and potentially many new ones – are included in the service. It also means that all related items and services  can be bundled into a single UCaaS budget. When you consolidate everything under a single UCaaS solution, you can save on costs and have only one provider and one system for all your services.
About ALLOcloud ??
Our Unified Communications (UCaaS) solution has been designed with the sole aim of making our customers more efficient at a lower cost. It brings you an advanced telephony and collaboration solution while remaining very simple to manage and use. 

Our apps (Windows, Mac, Android, iOS) guarantee users a user-friendly and efficient communication system. Integrations with your business software increase customer satisfaction.

Ready to upgrade to UCaaS? Contact us to learn more about this solution and the benefits it can bring to your daily communication.