Business Telephony - News
Newsletter 12/05/2021
New features
1) New function code to activate the ringer on all your devices
In addition to item 4) of our previous newsletter, we have added a new function code (*54) that allows a User to activate all his assigned devices at once. He can enter this feature code from any of his devices. Once this feature is activated, all his devices will ring when a call comes in.
Documentation: https://documentation.allocloud.com/en/business-telephony/feature-codes/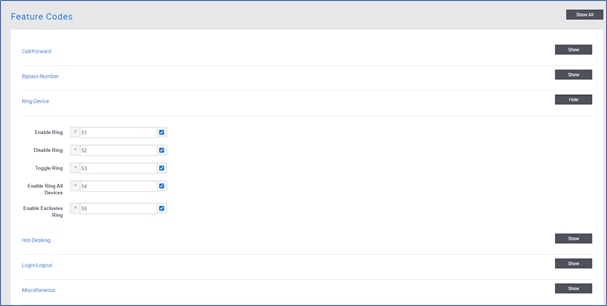 2) Setting the default language for a voice mailbox
You can now choose to set the default voicemail greetings in the same language as the user account (such as "Owner"), or in the language you prefer.
When an incoming call is routed to your voicemail, the caller will hear the default voicemail message in the chosen language.
Learn more: https://documentation.allocloud.com/en/business-telephony/voicemail/

3) Firmware 2.39 added for Gigaset N870/N670
We've added new firmware to the N670 IP Pro that lets you create a mini-multicell configuration.
When a business grows and expands, Gigaset's business phone systems grow with it. Introduced last year, the Gigaset N670 IP PRO offers wireless telephony for up to 20 DECT handsets and eight simultaneous connections. Up to three N670 IP PROs can now be combined into a mini multi-cell system.
Learn more: https://blog.gigaset.com/en/mini-multicell/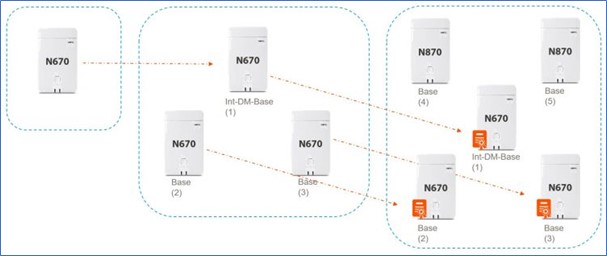 4) Configure Phone Companion "Action URLs" at the account or user level.
An example:
Configuring multiple Phone Companion devices at the same time: To avoid having to configure multiple Phone Companion devices at once, it is best not to configure them and instead set a default account-level configuration. All unconfigured devices will adopt the default account configuration.
Custom configuration for some Phone Companion devices: If some of your devices should have a different configuration, configure only those devices. That way, they ignore the default account-level configuration because they have their own settings.
Account-level configuration:
Go to: Configuration > Advanced > Account Details.
Make sure you are in "Advanced" and not "Basic
Click on "Default Action URLs."
You will get an interface like the one below:

By default, Phone Companion devices take over the account configuration. The User can always decide which configuration to take over or keep by configuring it on the devices themselves.

If the "same as account" box is checked for either button, the device will be overwritten with the account-level configuration, even if the custom configuration has been done previously.
If the "same as account" box is checked for a button, the configuration fields are automatically disabled. The default values (of the account) will also be displayed in the disabled fields.
5)  Phone Companion troubleshooting using our documentation
There is now a Phone Companion troubleshooting section in our documentation site if you encounter a problem.
Documentation: https://documentation.allocloud.com/en/business-telephony/phone-companion-troubleshooting/
6) Firmware 42.258 added for Gigaset N510
We have added the new firmware to the Gigaset N510 base station to support the new Gigaset handsets:
S700H Pro (pictured left)
SL800H Pro (pictured right)
These new handsets will be added to our price list soon.
The problem of restarting has also been fixed.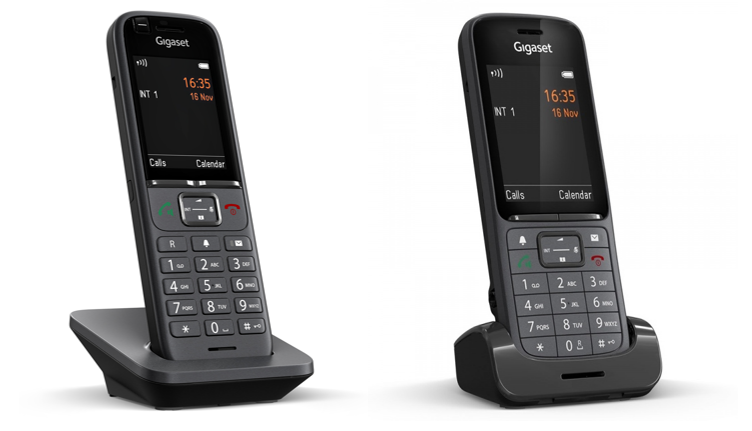 We are organising a Gigaset Pro DECT (N670 & N870) training webinar on 27/05/2021 from 1:30 pm to 5:30 pm. Please register using the link below: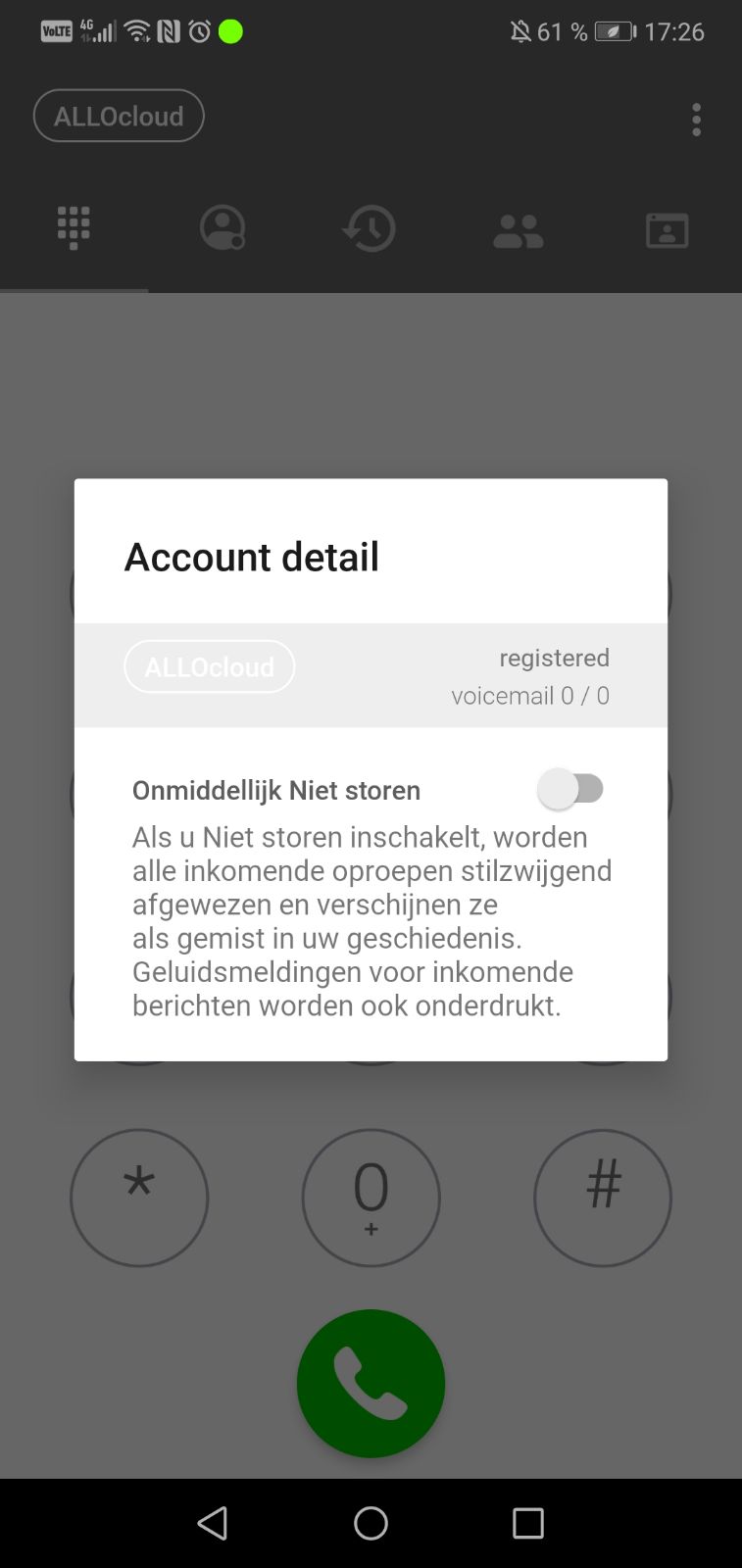 7) Cloud Softphone - delivery of incoming calls
We have removed the option for Users to change incoming call settings in Cloud Softphone.
The User can always handle the following:
The DND - Do Not Disturb feature (open the Cloud Softphone App - click on ALLOcloud in the top left corner - immediately enable/disable DND).
OR
8) Search for devices by SIP user name

It is now possible to search for a device (via Configuration > Devices) in the administration portal by your SIP user name.
Fixes:
We have added the missing German and Dutch audio files for hotdesking.

We have also corrected the logged in and logged out audio files so that they play the same audio language as set in the account to 'same as owner'. The audio files will now match the language settings of the User's account.

Added firmware 1.0.7.23 for Grandstream GDS3710. This new firmware corrects some bugs with door opening via DTMF.

Added firmware 1.0.1.106 for Grandstream GXP1782 (Restore provisioning URL via GAPS).

Added firmware 1.0.23.5 for Grandstream HT801/802/814/818 (added for security purposes)

Added pagination in Report > Registrations page. If an account has more than 100 registered devices, you can now fully see this in the registrations list (Report -> Registrations). The number of registrations per page was previously set to a maximum of 100. Now there is a pagination where you can see all registered devices if > 100.

Added firmware 1.0.1.16 for Grandstream GDS3705 (keyboard lock fixed).

We fixed the keypad lock when the doorbell was pressed or the wrong PIN was entered too often quickly.
Newsletter 08/04/2021
New Features
1) Group/Queue priority
Allows to configure higher priority for specific calls.
 
Example: a company has two phone numbers for its support department:
one for regular support calls
one for VIP support calls
 
Both numbers route calls to the same support agents (people who are logged into the support group).
 
Calls arriving in the VIP queue will be distributed with a higher priority (even if some customers are waiting in the regular support queue).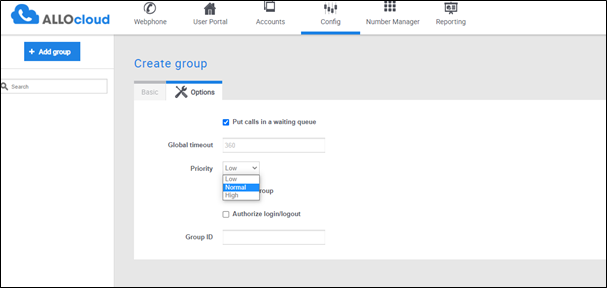 2) Show caller name and number in the call history of Yealink phones
Requirement is to have minimum firmware v83.
3) Internal phonebook extensions
The internal ALLOcloud phonebook extensions (ex. 555 – 231 - … ) are now also clickable for the Phone Companion. The phone companion now also detects numbers on every web page with a 'sip:' or 'tel:' link.
4) Select which device will ring
For the Admin
Select which devices are enabled to ring via the Admin Portal.


For the user
 
This feature is very useful if your user wants to define himself which devices can ring.
Dialling the feature code allows the user to select or deselect which device will ring when a call is made. "Enable Exclusive Ring" will enable the device on which he has activated the feature code and disable all others.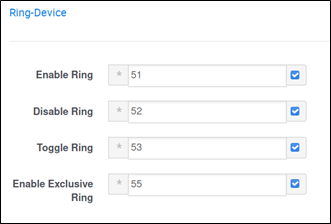 5) Two new "contact sync"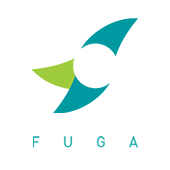 Fuga
Fuga is a Practice Management System (PMS) for veterinarians. It provides a complete package (customer and patient management, inventory management, etc.)
Check our Fuga Contact Sync page for more info.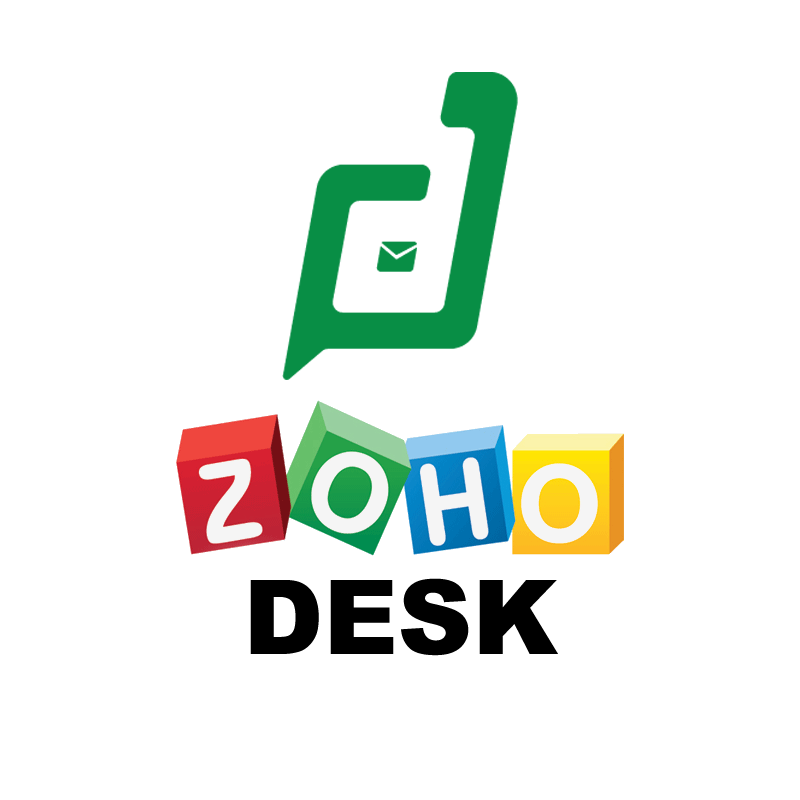 Zoho Desk
Zoho Desk is an online help desk software that enables efficient management of customer support activities.
Check our Zoho Desk Contact Sync page for more info.
6) New user portal
In the New User Portal tab in the Cloud Softphone you now also have these new features available.
Possibility to add a contact
Possibility to delete a contact
Possibility edit a contact
 
Same rules apply as in the web interface of the User Portal.
A User can only modify a contact in his private phonebook, an admin or supervisor can modify a contact in the global phonebook.
Contacts in the phonebook coming from a Contact Sync can of course not be edited via the User Portal, those have to be changed via the CRM/ERP itself.
Fixes:
Fix call forward without destination on user creation

Add firmware 1.0.7.22 for Grandstream WP820 (fix included for freeze/blocked)

Bypass queue if nobody logged in. When no agents are logged in a queue the system will bypass the queue and go directly to the next block in the callflow instead of waiting for the global timeout

General improvements on Phone Companion functionalities

​Extra IP ranges: Please note that there are new IP ranges that will be added on the infrastructure page on the AC Admin Portal. They are not in use yet but will be activated in a later stage.
193.5.145.0/24 
81.17.52.0/23

Cloud Softphone Ring time: In certain cases the Cloud Softphone continued to ring for a certain time while the call was answered by the user on a different device (User with multiple devices). This issue now resolved.
Newsletter 25/02/21
ALLOcloud General
 
1) Phonebook import improvements & auto correct: 

This feature will check and correct import of your contacts.
If there is an issue in the uploaded CSV file, the system will show you a new window and propose you a corrected version but also on which line the issue is situated.
Tip : Make sure always to do an import in international format (+32 / +33 / …).
See ALLOcloud doc -> https://doc.allocloud.com/v3/directory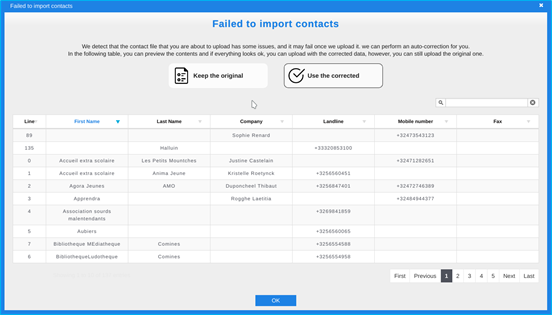 2) Search devices by MAC address:
You have now the possibility to search not only by device name in the device management list, but also on MAC address of a device (for example : 80:5d:c5:37:ff:5c)

3) Add URL function key for Yealink devices:
This allows you to program a Function key on the Yealink devices to trigger an action based on a certain URL.
For Example: This means u can open a door, lights, or everything that can be controlled by a normal open or closed contact.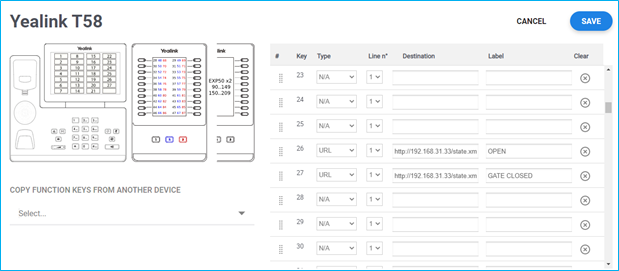 4) SMS to Email for Smart Mobile Numbers:
 To activate this feature, go to the number manager and assign a SMS owner (= user in the portal) to the a Smart Mobile Number and click on update.
 


 Afterwards all incoming SMS will be transferred to the email of the assigned SMS owner.
 

 
Note: This is only valid for incoming SMS, send outgoing SMS is not possible at ALLOcloud.
 
 
5) Fixes - Show function key link in User portal for CSP Mobile:
Now this function is also visible, even if no function keys have already been configured on the CSP Mobile. This way the user can edit his own function keys of the CSP Mobile via the user portal.
 
 
Cloud Softphone Mobile & New User Portal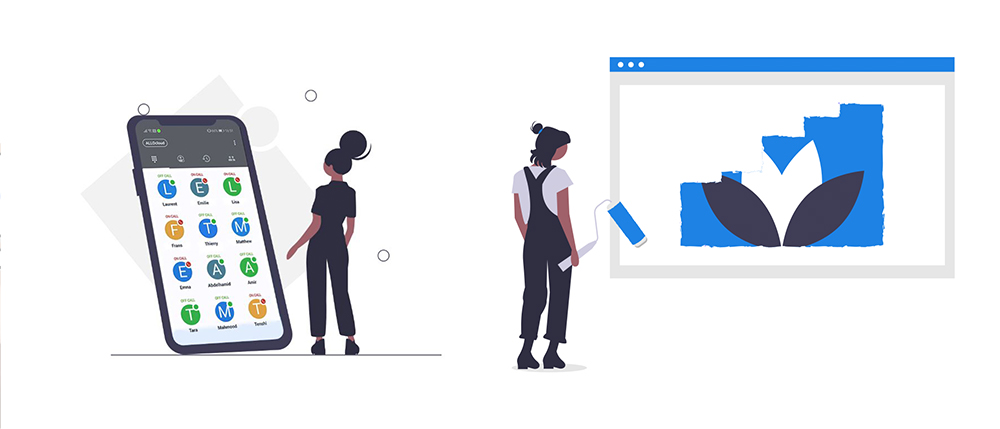 1) Released

Extra tab added in the CSP with contacts
Improve design and listing of contacts shown in CSP (company name, numbers, phone book)
Recommendation !
Please already fill in unique e-mail addresses for each user because this will be needed for the contact tab in the CSP Mobile and for the new User Portal.
 
 2) Roadmap

Hereunder you will find a chronological overview of the developments on the Cloud Softphone Mobile and User Portal planned for this year. These features are in continuous development and are not yet released. We will keep you updated via newsletter once a new feature is released.
 
Improve design of contacts shown in CSP Mobile (icons)
Advanced contact edition in CSP Mobile (Ability to edit, add and delete contacts in the CSP Mobile itself)
Launch of the New User Portal with same contact lay out as on the CSP Mobile. New User Portal will run in parallel with the old User Portal
Addition of the ALLOcloud call history into CSP Mobile and new User Portal
Addition of BLF in User Portal Web (already active on CSP Mobile)
Addition of existing features into CSP Mobile & New User Portal (Fax2mail, Web meeting Lite, My devices, Call forward, …) 

3) Fixes
  
Show error message when CSP is not linked to a user
Improved contacts sorting in CSP
Synchronize the contacts automatically when deleted/added contacts has been detected
 
 
Grandstream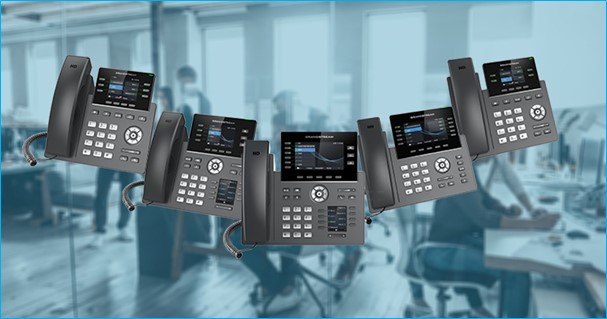 We have now fully provisioned the new Grandstream GRP261X Series
The following models are available in the device manager of the ALLOcloud portal:
 
These devices are already present in the Product Pricelist for purchase.